Judge Withdraws From Patience Jonathan's $5.9m Suit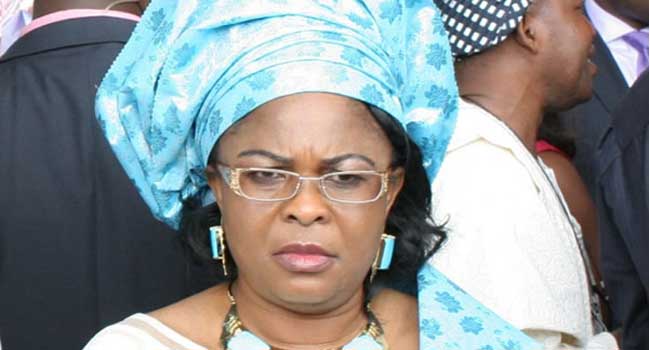 Proceedings stalled on Wednesday in in the case of the wife of former President, Goodluck Jonathan, Patience, who filed an appeal seeking to stop the forfeiture of her $5.7million and N2,421,953,522.78 to the Federal Government.
One of the judges of three-man panel of the Appellate Court said he was recusing himself from hearing the appeal "for personal reasons".
Justice John Ikyeh, who presided over the appeal alongside Justices Abimbola Obaseki-Adejumo and Abrahim Georgewill, noted that three judges were required to form a quorum but did not say which of the justices was withdrawing.
"One of us is going to recuse himself from this case for personal reasons, so we are not complete. Two of us cannot make a quorum," he said.
Counsel to the Economic and Financial Crimes Commission (EFCC), Rotimi Oyedepo however, urged the court to consider hearing the appeal as early as possible, preferably during the annual court vacation.
"If we can be accommodated during vacation. Our challenge is that the trial court has stayed proceedings over the subject matter of this suit," Oyedepo said.
The court, however, noted that because it had not formed a quorum it could not grant his request.
The suit was then adjourned till September 18, the first week after the vacation.