Makarfi, Ekweremadu, Others Laud Supreme Court Judgement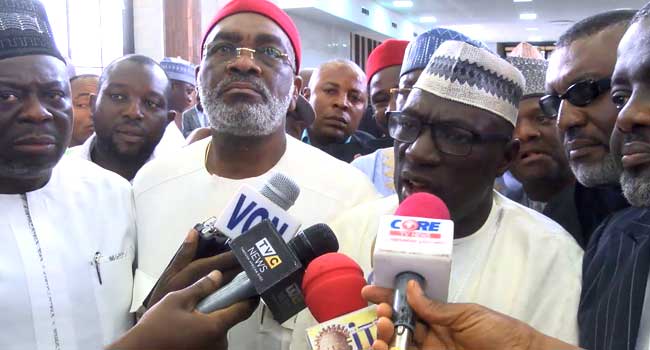 It was jubilation at the headquarters of the Peoples Democratic Party (PDP) as supporters of Senator Ahmed Makarfi celebrate their victory at the Supreme Court.
The PDP Caretaker Committee, led by Senator Makarfi, has been embroiled in a legal tussle in the last 13 months with Senator Ali Modu Sheriff over who to manage the affairs of the party.
READ ALSO: Supreme Court Declares Makarfi Committee Legal
A three-man Supreme Court panel led by Justice Olabode Rhodes-Vivour on Wednesday ruled that Senator Sheriff should cease to be the PDP National Chairman and ordered Senator Makarfi to take over the leadership of the party.
Briefing journalists at the party's headquarters, Senator Makarfi described the judgement as a consolidation of democracy in Nigeria.
He, however, said it was time for reconciliations with a view to repositioning the PDP ahead of the 2019 general elections.
READ ALSO: Supreme Court Judgement: Nigeria Now Has A Viable Opposition – Wike
The Deputy Senate President, Ike Ekweremadu describe the apex court judgment as a 'no victor no vanquish' and also urged party members to focus on reconciliation.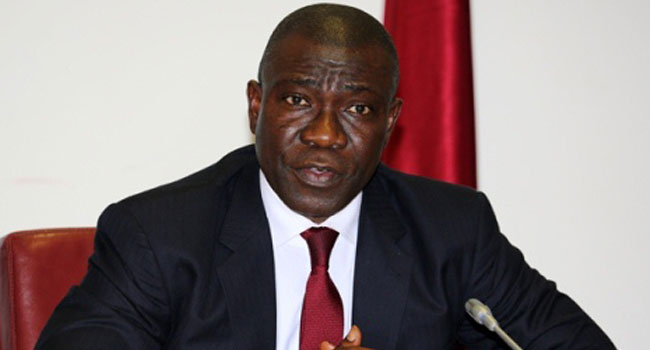 Meanwhile, Ekiti State Governor and Chairman of the PDP Governors' Forum, Mr Ayodele Fayose has lauded the judgment as a "victory for democracy and the entire people of Nigeria".
READ ALSO: Supreme Court Verdict A Victory For Nigerians, Democracy – Fayose
He further called on genuine members of the party to come together for its repositioning, repackaging and strengthening.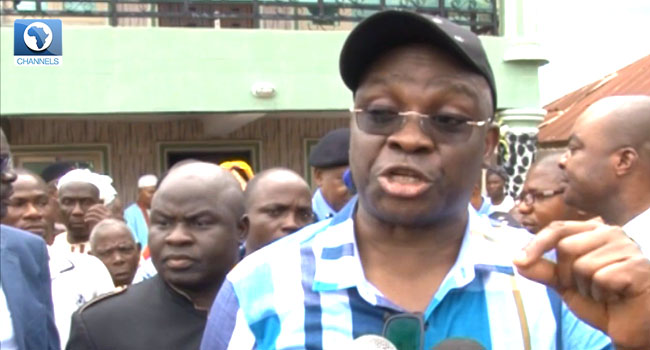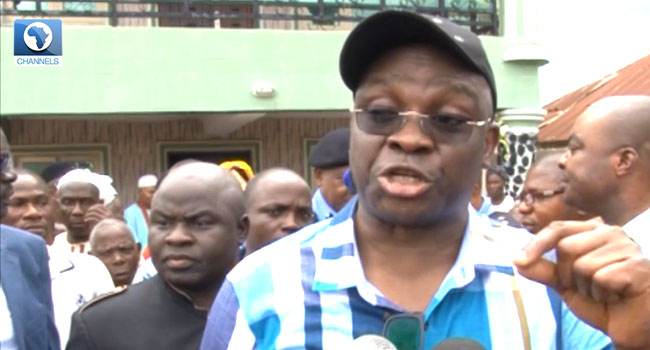 On his part, Rivers State Governor, Nyesom Wike believes that Nigeria now has a viable opposition, describing the Supreme Court judgement as a victory for democracy.
He expressed optimism that the PDP would emerge from the crisis stronger, noting that all stakeholders would work hard to rebuild the party.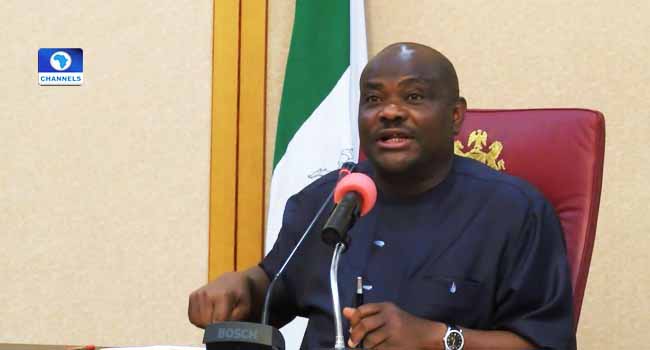 Governor Wike, however, called on Senator Sheriff and his supporters to keep their word and work with other stakeholders in the interest of the party.
He said that the former PDP Chairman had called him last week to assure him that he would respect whatever decision reached by the Supreme Court.