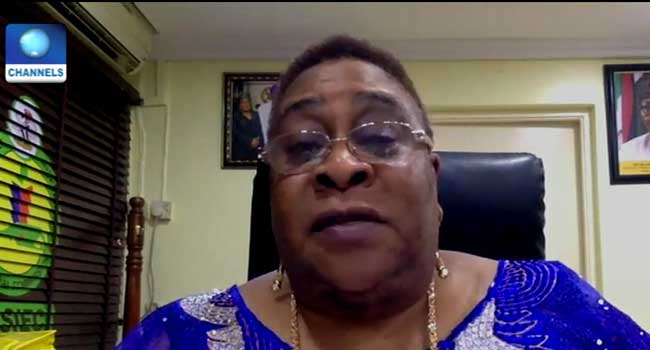 The Lagos State Independent Electoral Commission (LASIEC) said it is yet to conclude the collation of final results for Saturday's local government elections held in the state.
The Chairman of LASIEC, Justice Ayotunde Phillips (rtd), disclosed this to Channels Television on Sunday evening in an interview on News At 10.
Give reasons for the delay in the announcement of results, Justice Philips said: "We are just waiting for the result from one local government".
She, however, noted that the commission did its best in conducting a free and fair election and would learn from its mistakes going forward.
"You can never be 100% satisfied, I've heard complaints. The weather was not really in our favour and we had a bit of problem getting some of the materials to some of the areas but I think we did our best. There is still room for improvement and we are going to learn from our mistakes and we'll improve as we go along," the chairman stated.
Meanwhile, the Lagos State Police Command said it has arrested about 110 suspects for various offences during the local government election which held on Saturday.
The Commissioner of Police, Mr Fatai Owoseni, said: "As of the time I left the office (on Saturday evening), we should be having about 110 suspects that have been arrested for one thing or the other. There may still be more because we've not finished the whole process but as of now, we have close to about 110 suspects in custody."
Mr Owoseni who said he also monitored the process in some areas of the state noted that the police responded promptly to the incidence of violence in some parts of the state.