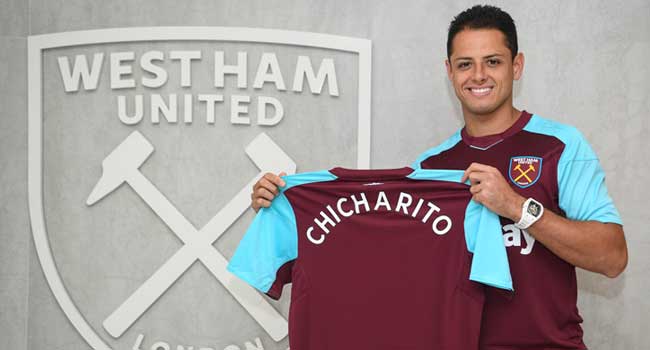 West Ham United have confirmed the signing of Mexican striker Javier Hernandez from Bayer Leverkusen for a fee of £16million.
The 29-year-old former Manchester United and Real Madrid star put pen to paper on a three-year deal on Monday afternoon and will join Slaven Bilic and his new team-mates at their pre-season training camp in Germany.
Hernandez, who became Mexico's all-time leading goalscorer earlier this year, is more commonly known to fans as 'Chicharito' – the name he will sport on the back of his 2017/18 West Ham United shirt.
"I am very happy to join West Ham United," he told the club's website. "For me, the Premier League is the best league in the world and when the opportunity came, I was desperate to sign for this club."
"It was not a difficult decision, West Ham is a historic club and very ambitious; this summer you can see with the players signed that they are looking to have a very good season.
"I've had three fantastic years playing in Spain and Germany, but England was really the first big chapter in my career and I am so happy to be back. I am desperate for the season to start and to help the team achieve all their objectives," he added.