Amosun Warns Manufacturers Against Environmental Degradation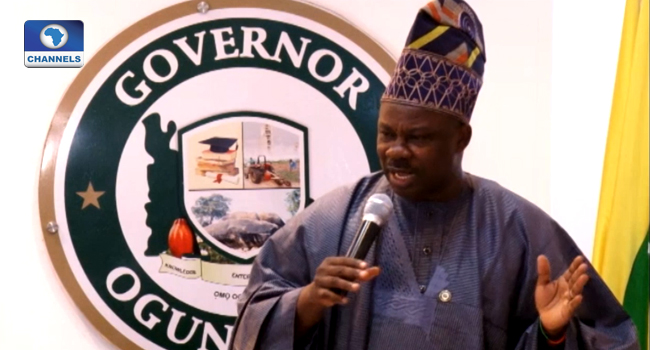 Ogun State Governor Ibikunle Amosun has warned manufacturers in the state to refrain from activities that are capable of destroying the environment.
The governor also asked them to shun practices that could lead to desertification, environmental pollution, deforestation and other hazards occasioned by poor handling of the environment.
He gave the warning at the 32nd Annual General Meeting of the Manufacturers Association of Nigeria (MAN) held in Ota area of the state.
Governor Amosun, who was represented by the state Commissioner for Commerce and Industry, Mr Bimbo Ashiru, however, urged the manufacturers and other stakeholders to support the government in protecting the environment.
"Recent happenings around the world have made it imperative for us all to begin to address the issue of over-exploitation of the environment and the impact on its sustainability."
The governor stressed that his administration has continued to empower relevant government Ministries, Departments and Agencies (MDAs) to carry out prompt oversight functions in industries and business premises across the state aimed at promoting best practices.
He commended MAN for taking steps to sensitise its members on the best industrial waste disposal system and curbing degradation while sourcing for raw materials.
"Undoubtedly, industrialisation plays a vital role in the socio-economic development of any state, it is a panacea for the eradication of poverty and unemployment; industrialisation process involves tapping natural resources to meet the needs of mankind. It is however important that we strike a balance in the way we explore and exploit these resources without destroying the ecosystem".
The governor said his administration would continue to leverage on the cordial relationship that exists between it and the association to chart better ways of improving the commercial status of the state.
Earlier, the Chairman of MAN, Ogun State branch, Mr Wale Adegbite, commended Governor Amosun for his commitment to the growth and sustenance of the manufacturing sector.
He noted that the association would continue to work in accordance with government policies to ensure a healthy environment for people of the state.