Osinbajo Hosts Ghanaian President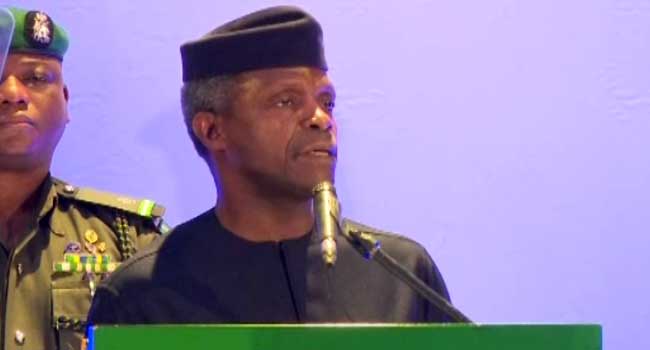 The Acting President Yemi Osinbajo has received visiting Ghanaian President, Nana Akufo-Addo, at the Presidential Villa, Abuja.
President Aakufo-Addo arrived the Villa at about 11.10 in the morning and was welcomed by Professor Osinbajo, who ushered him into his office.
The visit lasted for about five minutes as the Ghanaian leader proceeded immediately to the National Defence College to deliver a lecture.
Both leaders did not speak to the press on the outcome of their discussion.
But President Akufo-Addo was in Nigeria last June where he held Bilateral talks with the Acting President.