'Ondo Govt'll Use 75% Of Paris Club Refund For Salaries'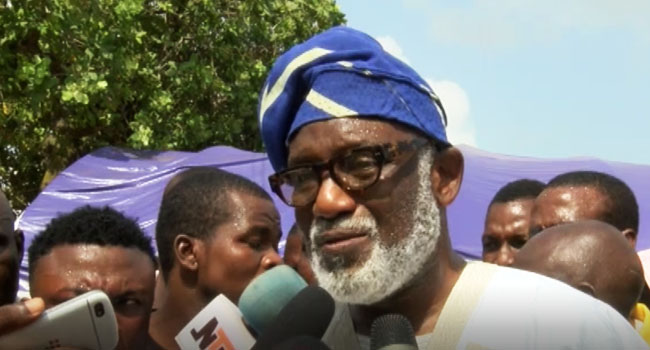 The Ondo State government has revealed some details about how it will use the Paris Club refund it received from the Federal Government.
The state Head of Service, Toyin Akinkuotu, said 75 percent of the Paris Club refund will be used to pay salaries.
Akinkuotu, who made this known in a statement signed by his Press Officer Oluwatope Akinjide, vowed that the government will not use the money for any other purpose.
He said, "Nobody will spend one kobo of what accrues to payment of salaries in the Paris Club refund. Guidelines that followed the release of the money to the states stated that 75 percent of the fund will be used for payment of salaries and 25 percent for other exigencies of government."
The statement, however, said the present administration in Ondo State has not received payment from the ecological fund and repayment from the Federal Government on road maintenance.
Stressing that the present administration holds public servants in high esteem, the Head of Service said the remaining 25 percent of the money as approved by the guidelines from the Federal Government will be used for other exigencies of the government which he said are many.
According to him, the government has made a proposal to the labour union on the payment of salaries to categories of workers since the money cannot cover all the salaries of workers.
Akinkuotu added that the net payment of the Paris Club refund to Ondo State after deductions from the source is less than N7bn and that a percentage goes to the local governments.
What is left, he said, is not enough to pay the one-month salaries of all categories of workers in the state.