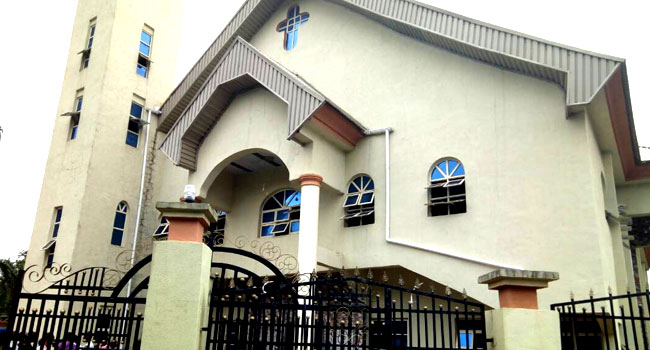 The Governor of Ekiti State, Mr Ayodele Fayose, has called on the police and other security agencies to thoroughly investigate Sunday's attack on St Philips Catholic Church, Ozubulu in Anambra State.
Governor Fayose made the call in a statement by his Chief Press Secretary, Idowu Adelusi, on Monday.
According to the statement, the governor condemned the attack, describing the perpetrators as "wicked and devilish".
"Killing fellow human beings is devilish, not to talk of killings in the house of God. I condemn the Ozubulu murder in its entirety," he said.
Governor Fayose, who extended his condolences to the Catholic Church, the government and people of Anambra State as well as families of the victims, said there was the need for the reorientation of the country.
He said, "It is time for us as a nation to have another look at our moral values. Where did we get it so wrong that we now kill one another at will?
"Boko Haram killings in the North East, Badoo killings in Lagos, Fulani herdsmen killings across the country, ritual killings everywhere, and now drug war, what's wrong with us as a people? Why is it that we no longer value human lives?
"Methinks there is an urgent need for leaders of this country to take the issue of moral values reorientation of the citizens seriously."
Sunday's attack, which left 12 people dead and many others injured, has been widely condemned with many Nigerians calling on authorities to ensure that those behind the killings are arrested and prosecuted.
On Monday morning, Anambra State governor, Mr Willie Obiano, told journalists that some of the suspects have been arrested.
He, however, did not provide details of the arrest.
"We have actually picked up some of the key members," Obiano said. "I am confident that we are going to solve this problem and the way we handle it will show them (the perpetrators) that you can't import your trouble from wherever you are in Africa and bring it to Anambra State."