Pioneer Status: FG Reveals 27 Industries To Enjoy Tax Break
The Federal Government has lifted the administrative suspension on processing Pioneer Status Incentives applications.
Pioneer status refers to a tax holiday granted to industries and, according to the Federal Government, 27 industries will benefit from the status.
The processing of PSI applications was suspended in September 2015, to allow for a comprehensive review and reform of the incentive regime.
But the Minister of Industry, Trade and Investment, Okechukwu Enelamah, told journalists at a news briefing in Abuja on Monday that the administrative suspension on Pioneer Status applications was lifted following the conclusion of reforms to the incentive regime.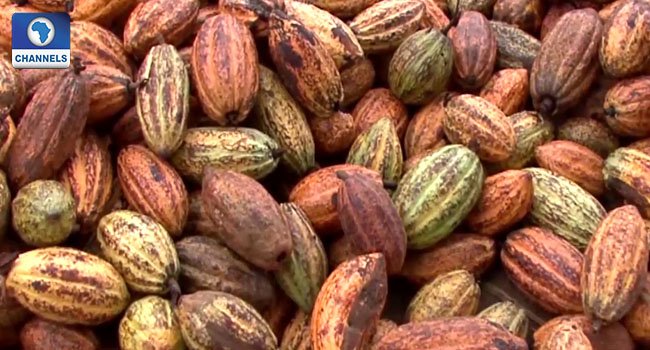 Companies enjoying the pioneer status will be exempted from paying company income tax for an initial period of three years.
Afterward, they can be exempted for two more years.
The industries to benefit are:
1. Mining and processing of coal.
2. Processing and preservation of meat/poultry and production of meat/poultry products.
3. Manufacture of starches and starch products.
4. Processing of cocoa.
5. Manufacture of animal feeds.
6. Tanning and dressing of leather.
7. Manufacture of leather footwear, luggage, and handbags.
8. Manufacture of household and personal hygiene paper products.
9. Manufacture of paints, varnishes and printing ink.
10. Manufacture of plastic products (builders' plastic ware) and molds.
11. Manufacture of batteries and accumulators.
12. Manufacture of steam generators.
13. Manufacture of railway locomotives, wagons and rolling stock.
14. Manufacture of metal-forming machinery and machine tools.
15. Manufacture of machinery for metallurgy.
16. Manufacture of machinery for food and beverage processing.
17. Manufacture of machinery for textile, apparel and leather production.
18. Manufacture of machinery for paper and paperboard production.
19. Manufacture of plastics and rubber machinery.
20. Waste treatment, disposal, and material recovery.
21. E-commerce services.
22. Software development and publishing.
23. Motion picture, video and television programme production, distribution, exhibition and photography.
24. Music production, publishing and distribution.
25. Real estate investment vehicles under the Investments and Securities Act.
26. Mortgage backed securities under the Investments and Securities Act.
27. Business process outsourcing.
Enelama said the review of the list of industries and products enjoying Pioneer Status was done based on the economic realities and the Federal Government's Economic Recovery and Growth Plan.
"The Federal Government is committed to encouraging and attracting investments into critical sectors of the economy which will significantly impact development and deliver key benefits to the country," he said.
"These benefits include economic growth and diversification; industrial and sectoral development; employment; skills and technology transfer; export development; and import substitution."