A legal practitioner, Jiti Ogunye, has condemned the statement that calling on President Muhammadu Buhari to disclose his health status is disrespectful.
Mr Ogunye stated this when he appeared on Channels Television's Politics Today on Wednesday, a day after the presidential aide, Lauretta Onochie, said the call was disrespectful and insensitive.
READ ALSO: Asking Buhari To Disclose His Health Status Is Disrespectful – Presidential Aide
Onochie, the Personal Assistant to the President on Social Media, had made the comments on Monday hours after Concerned Nigerians, a coalition of youth groups, protested in Abuja, demanding that the President should resume or resign.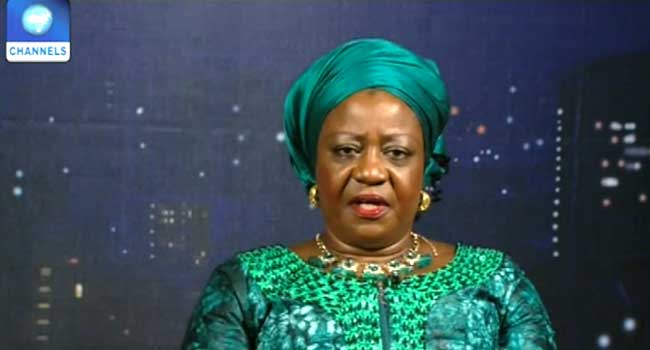 "That's a sad statement, it's even unfortunate and disrespectful of Nigerians that that kind of statement could be made. The right to protest is a fundamental right, Nigerians have the right to associate. So, what is disrespectful about that? the lawyer questioned.
Ogunye noted that although he did not support the call for the President's resignation, political office holders should mind the way they address citizens who are exercising the fundamental rights.
He said, "The way people in government, including people who are on the fringes of power talk down on the people is disconcerting. Who are the hoodlums who are taking over? We may not agree with some people who are saying that Buhari should resign or resume, but they have the right to protest; they have the right to associate."
The lawyer stated that the protest wouldn't have taken place if Nigerians were adequately briefed on the President's health status.
"You know; a lot of anomalies take place here. Look, if those who are managing information about the President's health have come out to tell Nigerians that this is what is happening to the President, this is how long it will take him to go through recovery instead of having you come today you come tomorrow, Nigerians may wait patiently," he said.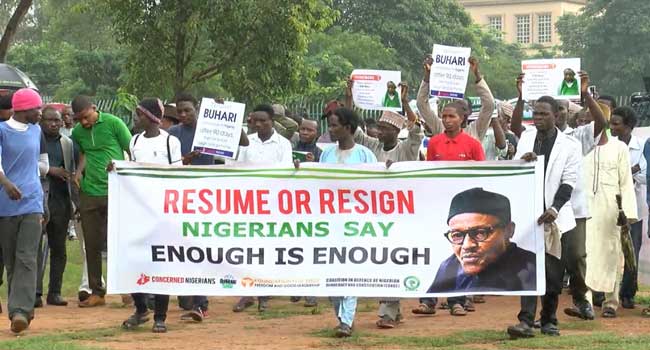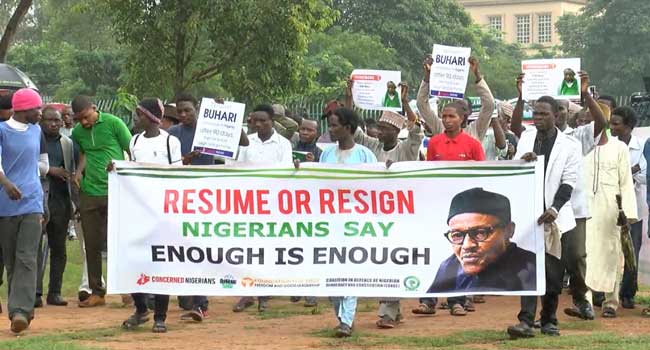 Also reacting to the dispersal of the protesters by the police, Ogunye believes the security operatives have realised that their action was unnecessary.
"What I think has taken place now between yesterday (Tuesday) and today (Wednesday) is that a kind of 24-hour sense recovery process has taken place with the police. Why did they break the protest yesterday as mild as it was and why didn't they do so today? Maybe they've had some rethink because it is unnecessary," he said.