Syrian Army Secures Islamic State-Held Town In Homs Province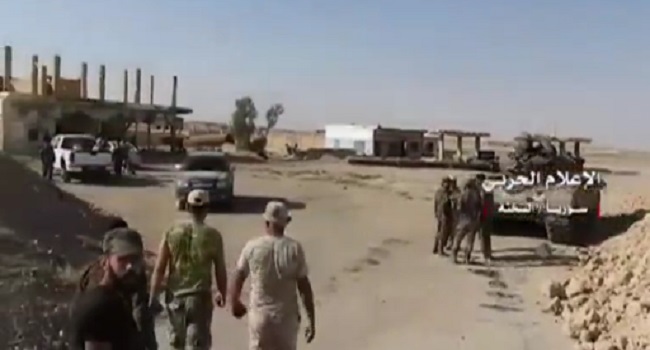 The Syrian Army released footage on Sunday (August 13) of the barren streets of al-Sukhna, northeast of the ancient city of Palmyra, following the withdrawal of Islamic State soldiers.
Syrian government forces seized full control of the last major town in Homs province held by IS, Syrian state media reported on Saturday (August 12), as the army and its allies press a multi-pronged advance into eastern areas held by the jihadist group.
Syrian state media cited a military source saying IS militants had been killed and their weapons destroyed in the town of al-Sukhna.
The town is also located some 50 km (30 miles) from the provincial boundary of Deir al-Zor province, Islamic State's last major foothold in Syria and a major target for the Syrian government.