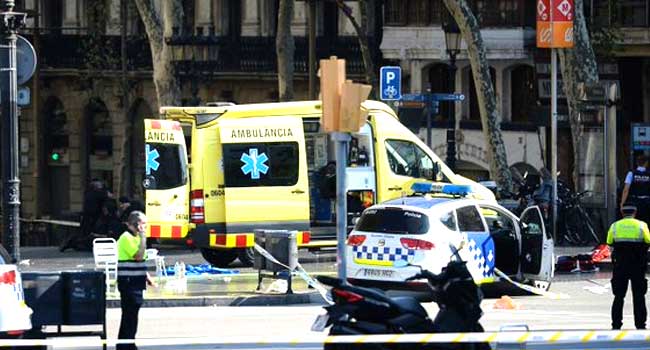 At least 13 persons were killed after a van crashed into dozens of people in the centre of Barcelona on Thursday, Spanish media said.
Catalan police tweeted on Thursday that "there are mortal victims and injured from the crash", although they didn't give a specific figure.
Spain's El Periodico newspaper had reported that two armed men were holed up in a bar in Barcelona's city centre.
El Periodico also reported gunfire in the area, although it did not cite the source of the information.
It was not immediately clear whether the incidents were connected.