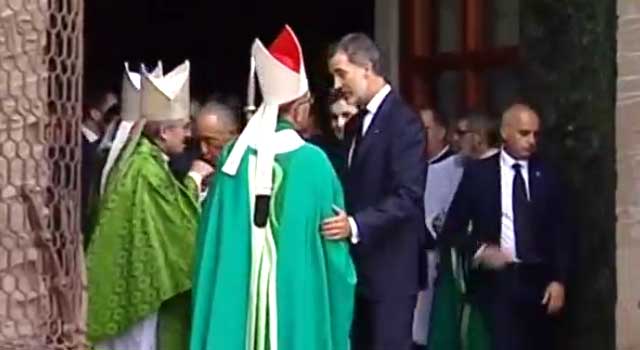 Spain's King Felipe and Queen Letizia on Sunday joined Spanish and Portuguese political leaders at architect Antoni Gaudi's famous Sagrada Familia church, for a mass in honour of the victims of the Barcelona van attack at Las Ramblas.
Spain's Prime Minister Mariano Rajoy and regional leaders also attended the service celebrated by Barcelona´s Archbishop Juan Jose Omella, who shared a message of solidarity that Pope Francis had personally left on his cell phone.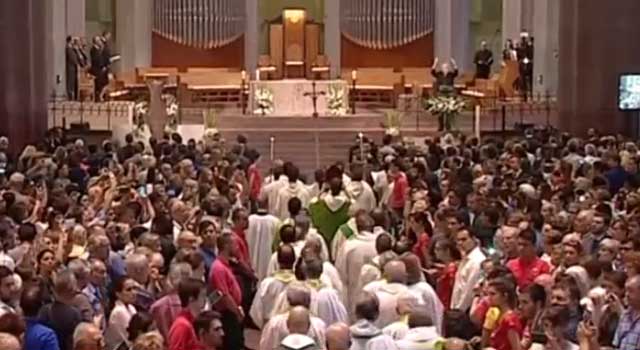 The Catalonia police on Sunday said investigators were still working on the hypothesis of 12 suspects in the Barcelona attacks that took place on Thursday (August 17) and that one man was still sought.
Speaking to local radio, spokesman Albert Oliva said this man was Moroccan-born 22-year-old Younes Abouyaaqoub.
A van ploughed into crowds in a tourist hotspot in Barcelona on Thursday (August 17) and the nearby seaside resort of Cambrils on Friday (August 18), which killed 14 people and injured more than 100.
Police arrested four people in connection with the attacks in Barcelona and in Cambrils, where a woman was killed when a car rammed passers-by on Friday (August 18). Five attackers wearing fake explosive belts were also shot dead in the Catalan town.
Thursday's attack was the latest of a string of attacks across Europe in the past 13 months in which militants have used vehicles as weapons – a crude but deadly tactic that is near-impossible to prevent and has now killed nearly 130 people in France, Germany, Britain, Sweden and Spain.