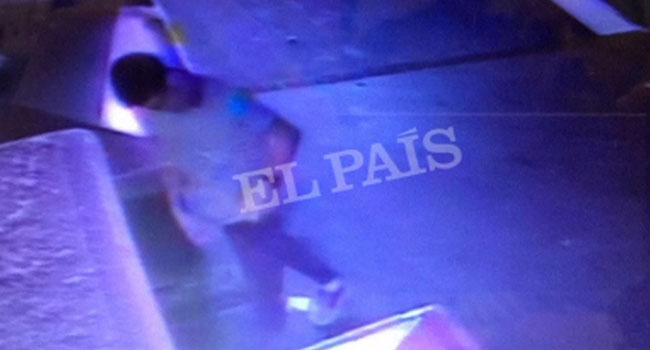 CCTV images believed to be of the suspect in last week's Barcelona terror attack were released on Monday.
According to local media, the three still pictures show the suspect entering and leaving the popular Boqueria Market in Las Ramblas, where the driver of a van rammed into crowds last Thursday killing 13 people.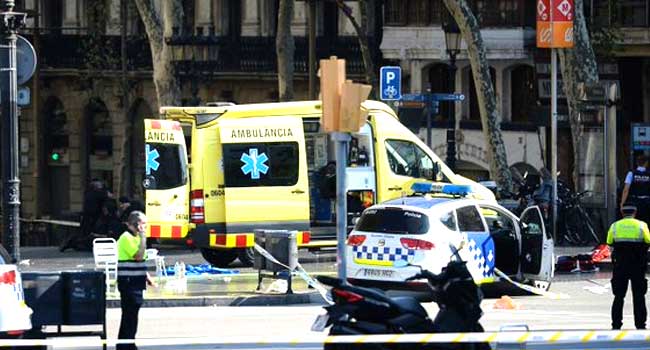 Spanish police have been searching for Younes Abouyaaqoub, a 22-year-old Moroccan-born man, who investigators believe was the driver of the van in the attack, a Catalan government official said on Monday.
Read Also: Several Killed In Barcelona "Terror Attack" – Report
Asked on Catalan radio on Monday whether Abouyaaqoub was the driver, Joaquim Forn, who runs home affairs in Catalonia's regional government said: "This is one of the lines of enquiry. It's the main one. Everything points to that. Today we will explain the evidence and (explain) why we have come to that conclusion."
Police carried out more raids overnight at homes in the town of Ripoll, where many of the suspects lived, Forn said.
Others thought to be part of a 12-strong cell have been arrested, shot by police or killed in an explosion at a house in Catalonia a day before Thursday's van attack.
Reuters