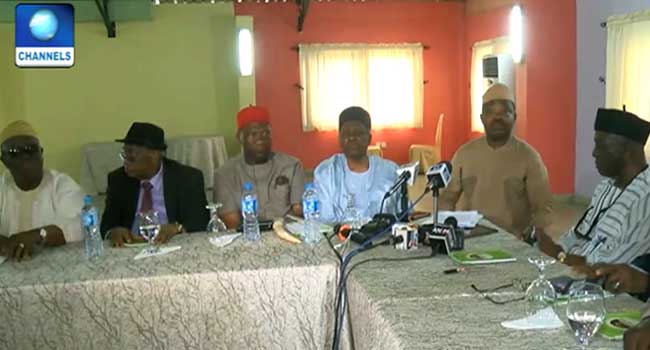 Some leaders in Nigeria's Southern region have advised President Muhammadu Buhari that the unity of the country requires a strong statesmanship.
The elder statesmen, under the auspices of Southern Leaders Forum, said the government needs to admit that the country is in a state where its challenges should be tackled more seriously.
"We call on the President to realise that the country is in a very bad shape at the moment and requires statesmanship and not ethnic, religious, regional and political partisanships," the spokesman for the group, Yinka Odumakin, said on Wednesday.
As the calls for restructuring continue to dominate all political discussions, the leaders met in Lagos to discuss the state of the nation.
They insisted that only restructuring would ensure the desired unity, peace and development of the country.
Odumakin, who addressed reporters shortly after the meeting, believes Nigeria's existence as a union must be negotiated by every ethnic nationality.
He said, "This is the time to renegotiate Nigeria along federal lines negotiated by our founding fathers to stem the tide of separating feelings and agitations."
"The claim that Nigeria's unity is settled and non-negotiable is, therefore, untenable. Every country is a daily dialogue and there is nothing finally settled in its life."
Elsewhere in Abuja, the Sultan of Sokoto, Saad Abubakar III, said Nigeria's unity remains non-negotiable despite recent agitations for the restructuring of the country.
Addressing a meeting organised by the Nigeria Labour Congress (NLC), the Sultan advised the Federal Government to revisit the issues of revenue allocation and federal character to allow for true federalism.