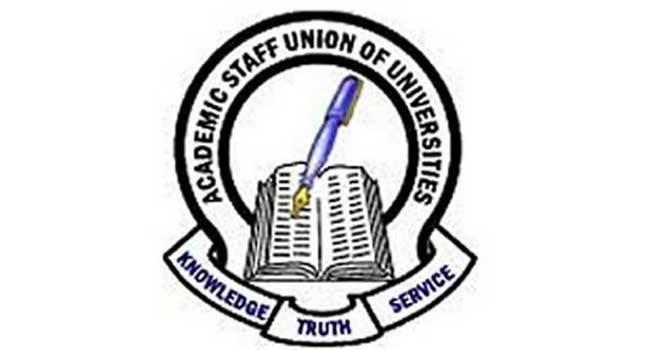 The Federal Government will today be meeting with lectures in Abuja, this is in a bid to resolve the ongoing industrial action by the Staff Union of Universities (ASUU).
The meeting was called by the Minister of Labour and Employment, Senator Chris Ngige, following the failure of ASUU to get back to the Federal Government after both parties met on August 17, 2017.
Others expected at today's meeting include the Ministers of Education and Finance, Mallam Adamu Adamu and Mrs. Kemi Adeosun, the Chairman, National Income Salaries, and Wages Commission, Executive Secretary, National Universities Commission and the President of the Nigerian Labour Congress (NLC) Comrade Ayuba Wabba.
The Union declared an indefinite strike two weeks ago, citing the failure of the government to implement agreements reached with the union in 2009.
The National President of the union, Dr. Biodun Ogunyemi, announced this at a meeting of the National Executive Council (NEC) of ASUU in Abuja.
He said during the strike, there shall be no teaching, no examination and no attendance of statutory meetings of any kind in any of the union's branches across the country.
Dr. Ogunyemi declared a 'total, comprehensive and indefinite' nationwide strike after a nationwide consultation with members at an emergency NEC meeting held on Saturday, August 12, 2017.
He explained in a statement issued after Saturday's meeting that their decision followed the failure of the government to fully implement the 2009 FGN-ASUU Agreement and the 2013 Memorandum of Understanding (MoU).
The ASUU president added that related demands made by the union were yet to be addressed, which was why they resolved to embark on an indefinite strike from Sunday, August 13, 2017.
Some of the key outstanding issues discussed at the meeting were the payment of fractions/ non-payment of salaries; non-payment of Earned Academic Allowances (EAA); non-release of operational license of NUPEMCO and the non-implementation of the provisions of the 2014 Pension Reform Act with respect to retired professors and their salaries.
Others include the removal of Universal Staff Schools from funding by government; funds for the revitalisation of Public Universities (Implementation of Needs Assessment Report), as well as the poor funding of existing State Universities and proliferation of universities by their visitors among other issues.
The union had embarked on a six-month strike between July and December 2013, but the strike was suspended when the government signed a MoU with the lecturers following a meeting with former President Goodluck Jonathan.
ASUU, however, claimed that of all the items contained in the MoU, only the N200b out of a total of N1.3tr of the Public Universities Revitalisation (Needs Assesment) fund was released.
The union had also embarked on a warning strike in November 2016 to press for the implementation of the 2013 MoU.
However, the government did not implement the understanding reached with the union based on an intervention by the Senate.