NMA Asks Obaseki To Declare State Of Emergency In Health Sector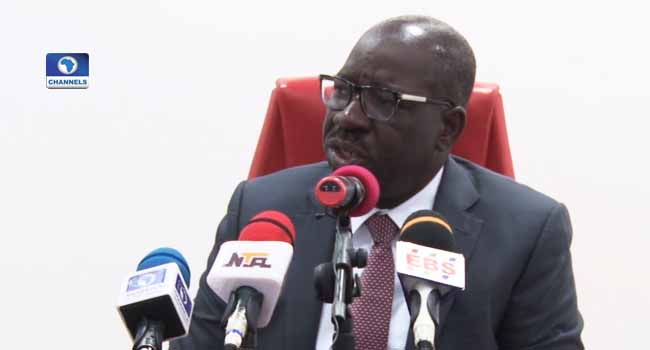 Edo State branch of the Nigerian Medical Association (NMA) has called on the state government to urgently declare a state of emergency in the entire healthcare delivery system in the state.
This follows claims by the association that inadequate attention on the sector by successive administrations has led to the loss of lives of residents who fall prey in the hands of quacks.
"The health sector today is suffering a great lack of facilities and manpower," the State NMA Chairman, Dr. Emmanuel Osaigbovo, said on Wednesday at their secretariat in Benin City, the state capital.
"Even the Central Hospital which used to be called a 'specialist hospital' has since become a shadow of itself."
According to Osaigbovo, some of the areas the doctors asked the government to intervene include infrastructure, recruitment of manpower and welfare of medical personnel in the state.
He said primary healthcare system in the state is gradually dying out, causing women to deliver at home in their numbers while complicated pregnancy is almost a death sentence in the rural areas.
"Today, there are less than 130 doctors in the Edo State Hospital Management Board serving over three million people residing in the state.
"This number, of course, includes specialists in the entire state serving in the 18 local government areas," the State NMA chairman said.
He, however, explained that the public outcry was not meant to denigrate the current administration of the state led by Governor Godwin Obaseki.
Osaigbovo said the call was to ensure that the state does not suffer a catastrophic loss of lives through preventable situations.