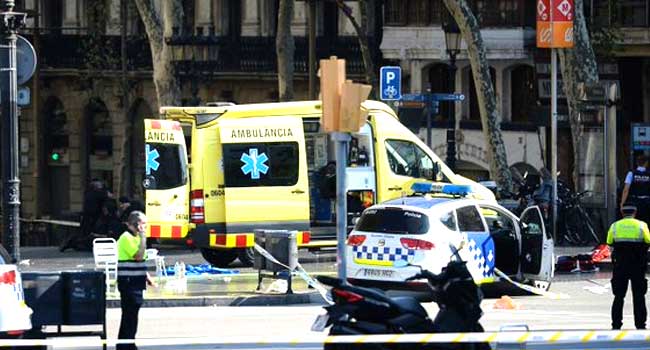 Amsterdam is beefing up its security measures following the deadly Barcelona terror attacks two weeks ago, including looking at shortening queues at major attractions, the city's mayor said on Thursday.
Mayor Eberhard van der Laan said he and law enforcement officials have spoken: "with several large tourist attractions about the current terror threat."
"The meeting was organised because of the recent attacks in Spain" that left 16 people dead, Van der Laan said in a letter, published on the Amsterdam's city council's website.
The Netherlands has so far been spared the terror strikes that have rocked its European neighbours recently.
But top Dutch security and intelligence officials have been keeping a wary eye on events.
The Dutch capital, with its scenic canals, top museums and red light district, is a major tourist drawcard which sees some 17 million visitors a year, according to a 2016 study by the city's official marketing arm.
"We have decided that possible additional measures can be taken at certain venues including shortening of queues and protecting people waiting in queues," Van der Laan said.
"We have (also) agreed that representatives of tourist attractions will train with police and medical services on what to do during a (possible) attack," the mayor said.
He said the venues included in the talks included the popular Heineken Experience as well as the city's Museumplein (Museum Square) that houses the Rijks, Van Gogh and Stedelijk museums.
"I cannot ever exclude the possibility of an attack," Van der Laan said but added that "also, it's undesirable to take measures at all places where an attack can take place. The impact on normal life would be unacceptably high".
The mayor's announcement came the day after the Netherland's second city Rotterdam announced it was taking new measures to prevent possible terror attacks by car or by truck, including placing concrete barriers disguised as flower pots in the harbour city's centre.
A man arrested last week in connection with a suspected terror plot against a Rotterdam concert venue was remanded in custody for two more weeks on Wednesday, as police investigated his involvement.
AFP