George Clooney, Julianne Moore, Matt Damon Arrive In Venice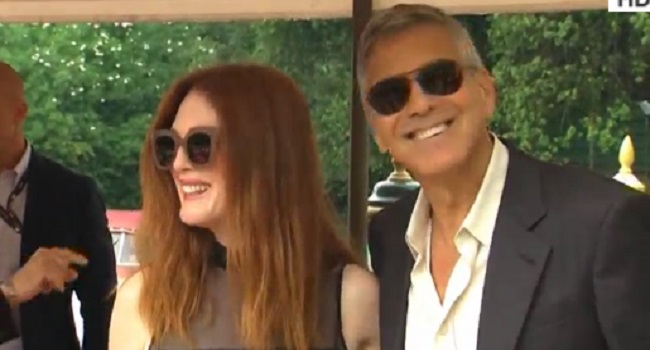 It might have been raining as he arrived on the Venice Lido but that didn't stop George Clooney from turning on the Hollywood charm as his boat pulled in on Friday (September 1).
A regular at the Venice Film Festival, Clooney's new movie 'Suburbicon' is competing in the festival's main competition section this year and due to have it's world premiere on Saturday (September 2).
Clooney directs the family drama which stars Julianne Moore and Matt Damon.
The Venice Film Festival runs until September 9, when the Golden Lion will be awarded.