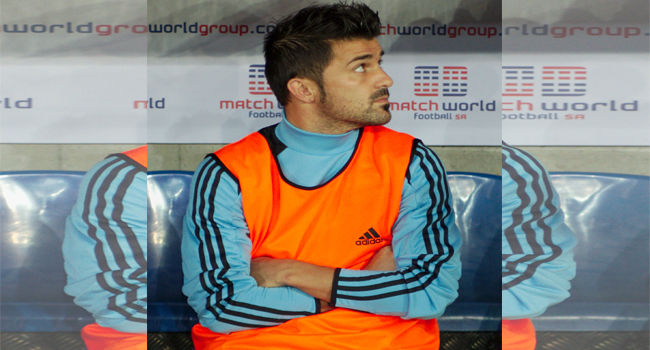 David Villa's return to the Spanish national team has been cut short by an adductor injury, with the forward leaving the squad before they face Liechtenstein in a World Cup qualifier on Tuesday.
The 35-year-old featured as a substitute in the 3-0 win over Italy on Saturday after a three-year absence from the team, before suffering an injury in training.
"Having monitored the strain suffered by David Villa in this morning's training session, it was decided that the player would leave the squad and not travel to Liechtenstein," the Spanish football federation said.
New York City striker Villa is Spain's all-time top scorer with 59 goals and was capped for the 98th time against Italy.
Reuters