Amosun Urges Ogun Athletes To Make State Proud At National Youth Games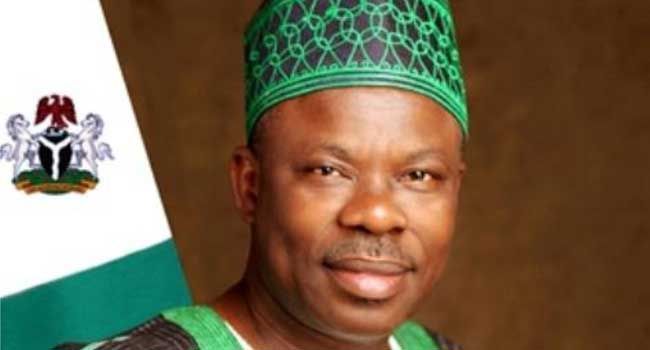 The Ogun State Governor, Senator Ibikunle Amosun, has asked athletes in the state participating in the National Youth Games to make the state proud by winning laurels.
Amosun gave the charge on Friday at the Ijeja Stadium, Abeokuta, where the athletes were preparing to leave for the University of Ilorin, the venue of the event.
The Governor, represented by the State Commissioner for Youth and Sports, Mr Afolabi Afuape, urged them to strive in maintaining the first position that the state was known for, advising them to also be good ambassadors of the state at all times.
"The present administration was fully aware of the challenges faced by the athletes, we are ready to improve the situation more rewards would be accorded athletes when the economy of the state improves."
"You and I know very well that some states are not in the competition because of the economic situation. I want you to know that as a sport loving Governor, no matter how hard the economy, am assuring you that Ogun State will always be represented and our athletes will be well taken care of," the governor assured.
The state would be participating in handball, basketball, volleyball, badminton, table tennis and boxing. Others include judo, scrabble, squash, weight lifting as well as all in-door games excluding cricket and hockey.