'Feeding Bottle Federalism' Is Nigeria's Biggest Problem – Seun Onigbinde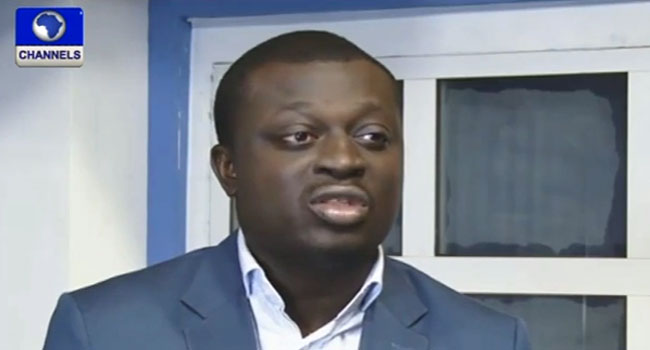 The co-founder of BudgIT, Mr Seun Onigbinde, has identified 'feeding bottle federalism' as the major problem Nigeria is battling.
The data analyst expressed this view on Tuesday, a day after President Muhammadu Buhari appealed to governors to address the plight of workers in their states by paying salaries.
Civil servants and pensioners in many states are still being owed months of salaries and pensions, a situation which saddens the President who expected that the Paris Club refunds disbursed to states would have eased the situation.
"What you call the 'feeding bottle federalism' that we have as a country, I think that's the biggest problem," Onigbinde said on Channels Television's Politics Today from the United States via Skype.
"The problem won't abate because the dependence of states on federal allocation is a problem here. I think that's what President Muhammadu Buhari needs to face and tackle squarely," he added.
"So, even if you pay your backlog, what happens now when the allocations that are given to states are not still enough to pay workers' salaries?"
The BudgIT co-founder said while some state governments have been trying to pay outstanding salaries, reports revealed that about 10 states were still struggling to settle their workers.
"According to a recent research, at least 10 states are still owing workers salaries. We are certain that Benue and Abia are still owing workers salaries and in the South-West, there are still backlogs in Ondo, Oyo," he said.
"For Osun; Osun has adopted what they call 'salary modulation', but there are still pensioners who are still owed for several months. So across the nation, even in Niger, Nasarawa, there are still some workers who are being owed."