Former Nigerian Airways Workers Protest In Lagos, Kano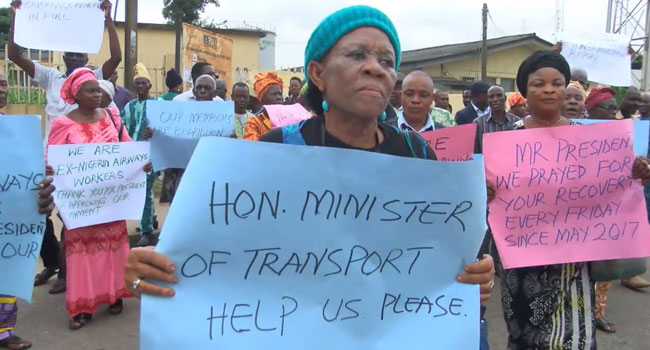 Former workers of the Nigerian Airways today protested in Lagos and Kano over what they termed delayed payment of their gratuities by the defunct airline.
In Lagos, the protesters numbering over 500 walked through the airport road carrying placards with various inscriptions depicting their plight and demand.
The National Chairman of the group, Sam Nzene, said that 78 billion naira has been approved by the President for their gratuities but they have yet to get the money.
Also, in Kano, some of the former Nigeria Airways workers accompanied by members of their families turned out at the old premises of the Nigeria Airways in the city to peacefully protest the non-payment of their gratuities.
They lamented their conditions and pleaded with the president to ensure that corruption does not stand in the way of getting their payments.