Court Dismisses Dokpesi's Suit Against APDA Leadership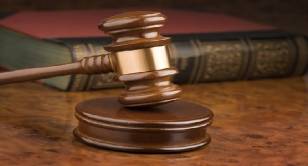 An Abuja High Court has dismissed a suit filed by Mr Raymond Dokpesi, seeking to remove the national leaders of the Advanced Peoples Democratic Alliance (APDA).
Mr Dokpesi had on August 17, 2017, approached the court with claims that he founded the party and appointed its national chairman, Mr Shitu Mohammed, and the secretary, Mr Emeka Okengwu.
He asked the court to affirm him as the chairman of APDA's Board of Trustees, as well as sack the Shitu-led National Working Committee and National Executive Committee of the party.
Delivering judgement on the suit on Thursday, Justice Yusuf Halilu affirmed that the defendants were elected in January with a resolution submitted to the Independent National Electoral Commission (INEC).
Justice Halilu added that the electoral body had recognised the officers and made several correspondences with the chairman, Shitu.
The judge also said INEC had equally cautioned Dokpesi in a letter addressed to him that the party cannot have a board of trustees until after five years, as stipulated by APDA's constitution.
Based on the submissions of the defendants, the court held that Shitu and Okengwu remained the national chairman and secretary, as well as the authentic and recognised leaders of APDA.
Justice Halilu, however, said that apart from the fact that Dokpesi's action lacked integrity, he has no "locus standi" to approach the court in the first instance, stressing that the party never had a board of trustees.