Sherriff Supporters In Delta State Defect From PDP To APC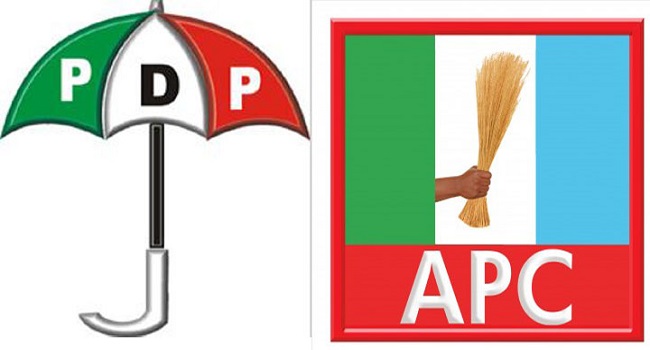 Over 14,000 supporters of the former National Chairman of the People's Democratic Party (PDP), Ali Modu Sheriff have defected from the PDP to the ruling party, All Progressives Congress (APC).
The defecting members who were led by the former Deputy National Chairman of the PDP, Dr Cairo Ojougboh, were received during a ceremony in Agbor, Delta State by APC party chieftains.
Noble APC chieftains at the ceremony include the Minister of State for Petroleum, Ibe Kachukwu, the Vice Chairman of APC, South-South, Mr Hilliard Eta; APC Chairman in the state, Jones Erue; Delta State leader of the APC, Olorogun O'tega Emerhor, among others.
Speaking at the event, Mr Ojougboh alleged that the PDP marginalised and forced them out of the party after the Supreme Court judgement that affirmed Ahmed Markafi as the national Chairman of the PDP.
Receiving the newly decamped members, Vice Chairman of the APC, South-South, Mr Hilliard Eta said the new members will further brighten the party's chances to rule Delta state, come 2019.
Reacting to the movement, Publicity Secretary of the PDP in Delta State, Ifeanyi Osuoza said, "the Party is ready to win all elections across the country, come 2019."