British Minister To Persuade Iraqi Kurds To Drop Referendum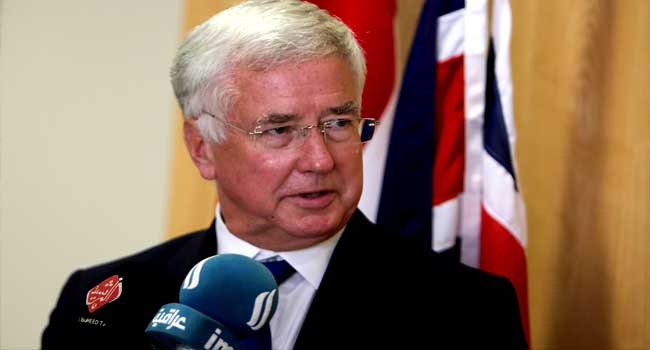 Britain's Defence Secretary, Michael Fallon said he would try to persuade Iraqi Kurdish leader Massud Barzani at a meeting later Monday to call off a controversial September 25 independence referendum.
"I will be this afternoon in Arbil to tell Massud Barzani that we do not support the Kurdish referendum," he said at a press conference in Baghdad.
"We are committed to the integrity of Iraq. We are working with the UN on alternatives to this referendum," he said before heading to the Iraqi Kurdish capital in the northern city.
Iraqi Kurds have announced a September 25 vote on the autonomous oil-rich region's independence in a poll that Baghdad has argued would be unconstitutional.
Iraq's supreme court stepped in on Monday ordering the suspension of the referendum while it examines whether the plebiscite would be constitutional.
Neighbours Turkey and Iran, which have their own sizeable Kurdish populations, are also opposed to the plebiscite.
The United States and other Western nations are backing a UN-supported "alternative" plan for immediate negotiations on future relations in exchange for dropping the referendum.
Israel is alone in openly supporting Kurdish independence.
Barzani has said a "yes" vote would not trigger an immediate declaration of independence but rather kick-start "serious discussions" with Baghdad.
AFP