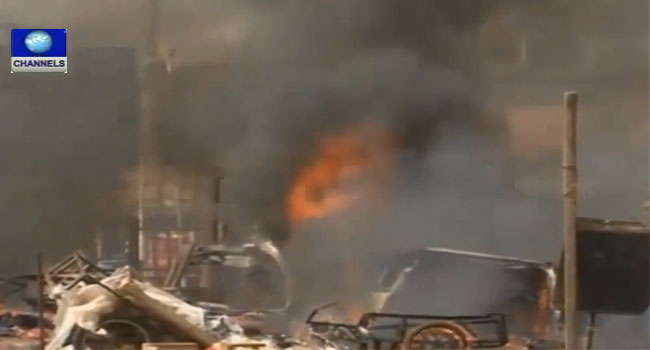 The Borno State Police Command has confirmed the death of 10 persons following separate attacks by suspected Boko Haram terrorists on two villages in the state.
According to the Police Public Relations Officer, Mr Isuku Victor, the attacks were carried out late on Sunday and on Monday morning.
"Yesterday (September 17), at about 2230hrs, some suspects, reasonably believed to be Boko Haram terrorists, attacked Kurumari village which is about 14km east of Magumeri town in Magumeri LGA," he said in a statement.
"Today (September 18), at about 1050hrs, two males and a female suicide bomber, carried out coordinated suicide bomb attacks at different locations in Mashemari village in Konduga LGA."
Mr Victor said four persons, including the Imam of Kurumari village, were reported killed during the attack.
In Mashemari village where coordinate bomb attacks were carried out, he said the first explosion occurred when there were sounds of sporadic shooting on a farm.
"In the ensuing stampede, the first bomber detonated while the other two bombers detonated within the village and close to the house of the village Head (Bulama)," he added.
The Command's spokesman said 10 persons – excluding the three suicide bombers – died in the three explosions and 16 persons sustained injuries.
He said the injured persons have been evacuated to the General Hospital in Konduga, while normalcy has been restored in the villages as Police EOD and SARS teams were mobilised to the scene.