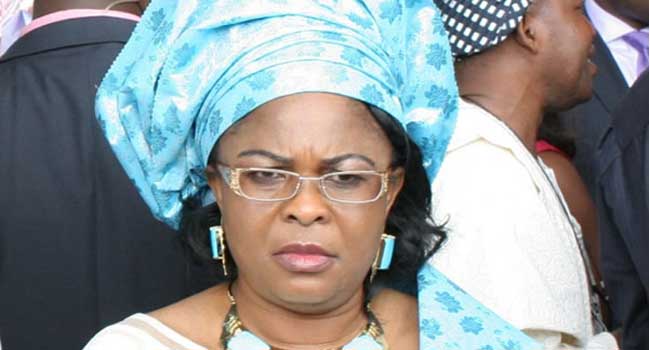 The House of Representatives Committee on Public Petitions has directed that banks to allow wife of former President of Nigeria, Patience Jonathan to access some of her bank accounts that have been frozen.
This direction was given during the resumed hearing of the House of Representatives committee on public petitions, on Tuesday.
Patience Jonathan's attorney had submitted a petition to the committee over what they described as the unwarranted and persistent attacks on her by agents of the Economic and Financial Crimes Commission and other government agencies (EFCC).
During the hearing, in which EFCC representatives were absent, the committee also directed the Federal Inland Revenue Service (FIRS) to meet with the petitioner's counsel to resolve the issues regarding one of the businesses of Patience Jonathan.
Representatives of the FIRS were taken up by the committee on their visit to the petitioner's business in Bayelsa State for allegedly evading paying tax.
The chairman of the committee, Uzoma Nkem-Abonta sought to get to the heart of the matter by hearing from the petitioner, the banks, and FIRS.
One of the members of the committee, Emeka Obiago, made it clear that the focus of the lawmakers is that people obey the laws of the land.
He said "We will not want to be seen in any way to shield anybody who tries to evade tax. Our position is we must be governed in accordance with the rule of law."
Nkem-Abonta, therefore, directed that the banks should unfreeze all accounts that they have no pending court order.
"Until EFCC proves otherwise, I'll ask you to remove the precautionary restriction on the account. Let me tell you, whatever you'll do, you must follow the law. A bank can't hold a legal entity to ransom.
"I want to order all other banks that all the accounts that have no specific pending order from the courts, please release them,'' the committee chairman said.