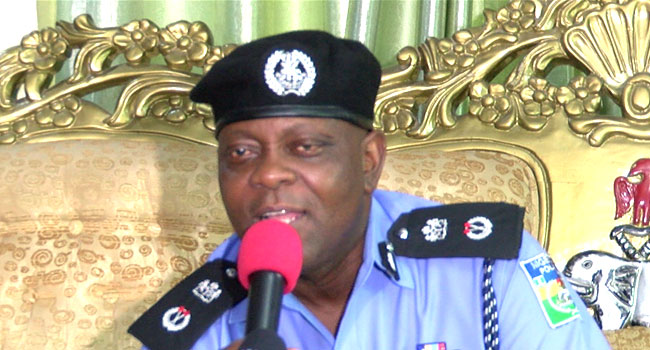 The Lagos State Police Command has arrested nine policemen and three others for engaging in corruption practices.
New Commissioner of Police in the State, Edgal Imohimi, said on Thursday that the arrest was in line with the command's zero tolerance to corruption.
He also said two divisional police officers in the areas under which those arrested operated were issued queries after the arrests.
The policemen, a traffic warden, and two others identified as their accomplices were arrested between September 1 and 18, 2017 as a follow-up to the commissioner's warning to officers of the command to shun corruption.
Imohimi said, based on his directive, operatives of the X-Squad, which is tasked with monitoring the activities of police operatives for corrupt practices, have intensified their operations, leading to the arrest.
"Nine policemen and a senior traffic warden alongside two of their accomplices popularly known as 'Camp Boys' or 'Antelopes' were arrested between September 1 and 18, 2017," the commissioner told journalists.
The two accomplices were arrested separately – along Ikotun Road and along Igando Road – for aiding "some unscrupulous policemen" in extorting money from motorists at the respective areas where they were caught.
The Lagos Police Commissioner said the policemen arrested "are currently undergoing departmental orderly room trial to ensure a total purging of the command of its bad eggs, while their civilian accomplices are being charged to court for related offences".