Ambode To Swear-In New Acting Chief Judge On Monday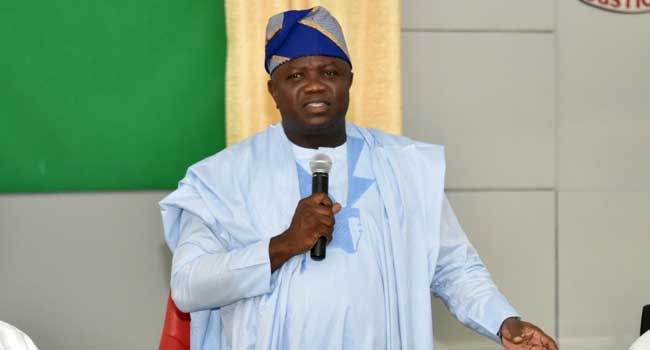 Lagos State Governor, Mr Akinwunmi Ambode will next week Monday, September 25, 2017 swear-in Justice Opeyemi Oke as the Acting Chief Judge of the State.
The Chief Press Secretary to the Governor, Mr Habib Aruna said Justice Oke, who is the most senior judge of the State Judiciary, is to be sworn-in as acting Chief Justice following the retirement of the outgoing Chief Judge of the State.
The outgoing Chief Justice of the State, Justice Olufunmilayo Atilade will attain the statutory retirement age on September 24, 2017.
Justice Atilade had on Monday paid a visit to the Governor at Lagos House to officially announce her retirement from the State's judiciary.
Speaking while receiving the outgoing Chief Judge, Governor Ambode pledged his administration's determination to prioritise the welfare of serving and retired judges in the State so as to enable them to continue to give their very best to the economic prosperity of the State.
He said since May 2015, concerted efforts have been put in place geared towards reforms in the judiciary to improve on their service delivery, noting that the Lagos State Judiciary had become a reference point of how the judiciary should run.