For Hip-Hop Community To Grow, Rappers Should Unite- Mc Skill Tha Preacher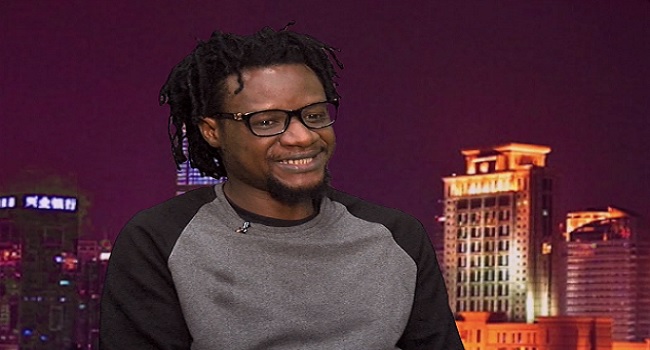 Upcoming Rapper, Olawale Aremo, better known as Mc Skill Tha Preacher has called out on Veterans rappers to assist the young acts and put them more in the spotlight.
Speaking with Entertainment News on Channels Television, he explains that not enough is being done for younger acts by veteran rappers and the media also needs to create enough platforms for them.
"Rap veterans need to pull Rappers up because you can't be number one forever, they need to put them on their album or do something for them. These young acts are going to be the ones taking the culture to a whole new level. Veteran rappers need to do more.
"There is also fewer media support for the Rap music today, we need more platforms to be able to talk about real Hip Hop and what the culture is about because what is really Hip Hop out there isn't Hip Hop."
Mc Skill Tha Preacher advised other rappers to come together and unite for the Hip Hop community to grow.
"I am going to highlight the issues we are facing, first of the rappers themselves are not united. In terms of unity, we need to come together and be united. I think it plays a big role when we see rappers come together doing collaborations albums, doing tours together, that shows unity.
"If we are going to get Hip Hop community to be united then we rappers need to do something for a culture. If rappers do not unite, then the rap genre will continue to receive heavy blows as the pop culture takes up more territory in the music space."
Speaking about how his Rap journey started, he disclosed that at age 13 he started writing his own lyrics.
"When I was 13, I started listening to rap, I started listening to Notorious Big, Snoop Dog and I used to pen down all their lyrics in a book. That was how I started writing. The words I missed from them, I inserted mine and that was how I started writing my lyrics.
"In 2004, I recorded my first single but It wasn't official, I was just testing the mic. In 2010, I came in officially and I released three singles. In 2011, I did a 17-track mixtape titled 'Metaphysical Iduction'.
Now affiliated with the temple of Hip Hop, Miami and New York, Mc Skill Tha Preacher, has shown concerns about music in Nigeria and the future of rap.
"Rap music right now in Nigeria is facing a whole lot of challenges, I think it all balls down to the commercialization of music in Nigeria generally. Music today is not really about talent anymore."
His latest release, a music video, 'Man In The Mirror', produced by Stormatique, addresses other issues, revolving around change.
"Let people complain about almost everything in Nigeria today, let the change begin with you, that is basically what the song is about. You don't have to blame the government all the time. Be the change you want to see."
Mc Skill Tha Preacher Has released over 5 different projects, featuring collaborations with both home-based and transnational artistes, including Nigeria's rap icon Mode Nine, Psalmurai, Therry Tha Rapman, Kenyan Rapper, Kaligraph Jones, Awkword from America, Uk's Mista Dry Gin and several others.