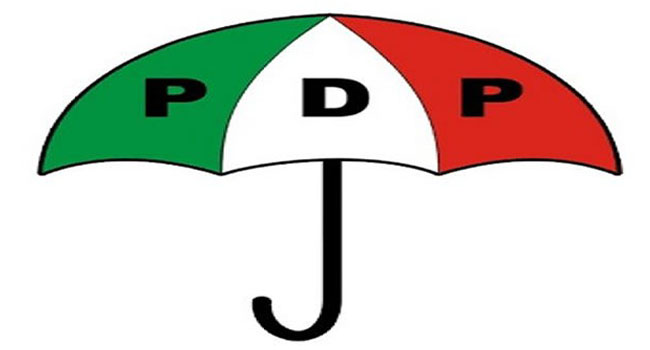 As part of its efforts to remain in power after the 2019 General Elections, the ruling People's Democratic Party (PDP) in Delta State is on the move to reconcile with aggrieved members of the party.
Preaching the gospel of unity in the political party at an event in Obiaruku in Ukwani Local Government Area of the state, the party leadership made promises, giving the people a sense of belonging.
About a week earlier, over 14,000 supporters of the former National Chairman of the People's Democratic Party, Ali Modu Sheriff decamped to the state opposition party the All Progressives Congress (APC).
READ ALSO: Sherriff Supporters In Delta State Defect From PDP To APC
At the reconciliation meeting, thousands of supporters from the Sherrif faction of the party in the state led by Mr Fred Okologbo showed solidarity to the PDP.
Ken Okologbo, who is also the leader of this group is optimistic that the decision to remain in the party will further foster peace and unity among party members
"Before now, a lot of us have been marginalized and that was why some of them opted to leave the party. Ukwani is a very important local government for the party and we are ready to give our party the support we need to win our elections," he said.
The State party chairman, Mr Kingsley Esiso reiterates the party's commitment to accommodate women in the forthcoming local government elections.
"I have directed that for the purpose of the forthcoming local government elections, women must be given three slots of the position for councilors for every local government"
The move by the PDP in the state towards reconciling aggrieved members is a clear indication that the party is ready to accommodate everyone for the purpose to win all elections come 2019.