Lagos Chief Imam's Death, Great Loss To Nigeria- Ambode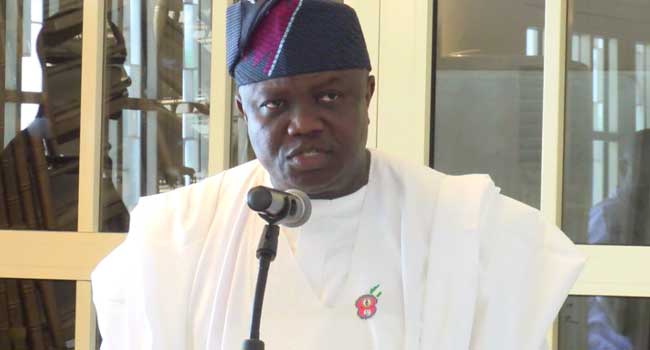 Lagos State Governor, Mr Akinwunmi Ambode has expressed sadness over the death of the Chief Imam of Lagos, Sheikh Garuba Ibrahim Akinola, describing it as a great loss.
Akinola, died on Sunday in Lagos at the age of 79.
The Governor in a statement signed by his Chief Press Secretary, Mr Habib Aruna, described the development as a great loss to the Muslim Community, Lagos State and Nigeria in general.
He said the late cleric would be sorely missed and remembered for his bold and courageous sermons which stood him out.
READ ALSO: Ambode Approves Upgrade Of Onikan Stadium
He said: "He was indeed a respected cleric who was always mindful of his integrity and used his sermons to engineer positive changes in the behaviour and character of his followers.
"He was a devout Muslim; humanist and bridge builder and would be remembered for his fairness, boldness and thought-provoking sermons."
Governor Ambode, while commiserating with the family of the late cleric, urged them to take solace in the fact that he lived a fulfilled life and contributed immensely to the peaceful coexistence in the State until his demise.