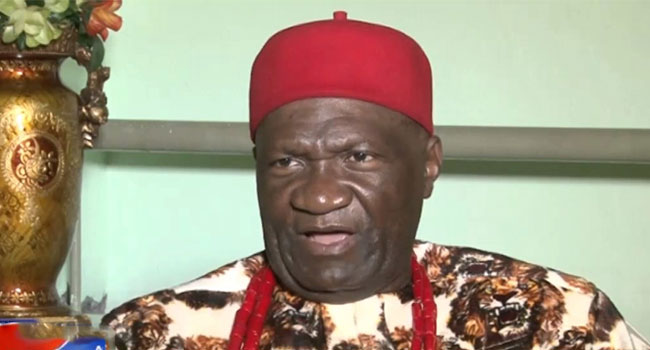 The President General of Ohanaeze Ndigbo, Chief John Nwodo has urged Nigerians to remain partners in progress, calling for continuous unity, harmony, and peace between Northerners and people of South East.
Nwodo said this in Sokoto, when he led a delegation of the socio-political group on a visit to Governor Aminu Tambuwal.
He said unity and peaceful coexistence should be a responsibility of all citizens, adding that the aim should be to leave a legacy of peace and unity to the next generation.
READ ALSO: Ohanaeze Asks FG To Stop Military Operation In South East
"In the same way as the Sultan spoke, any Igbo man who touches a Northerner in Igbo land should first kill John Nnia Nwodo. We are prepared to lay ourselves on the line so that our children will inherit a country where there is peace, harmony and unity."
Sokoto State governor, Aminu Tambuwal in his address said Sokoto has always been peaceful and will continue to live in harmony with people of South East.
"People of South East who are here in Sokoto are our brothers, we shall continue to live together. We will continue to live in harmony. We have never had any reason to have crisis here in Sokoto."