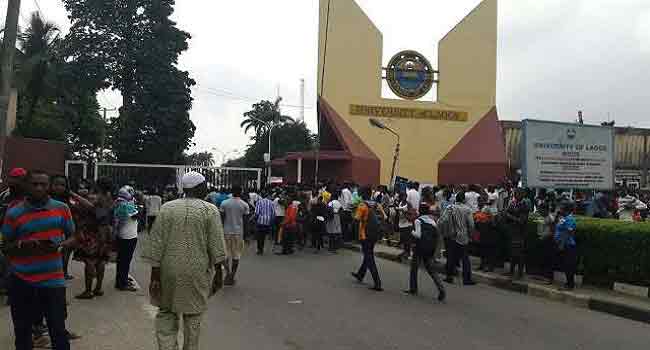 Lagos State government says it will tackle the security and other challenges facing students and members of staff of the University of Lagos (UNILAG) and the Lagos State University (LASU).
The state governor, Mr Akinwunmi Ambode, said this on Thursday when he received the National President of UNILAG Alumni Association and other eminent members of the association at the Lagos House in Alausa, Ikeja.
He said the state government would complement the efforts of UNILAG's management in necessary and required areas, with the overall objective of improving the learning experience and activities within the university community.
The governor, who is also an alumnus of the institution, said there was no question about the fact that UNILAG had impacted value and service to the government in immeasurable ways and still counting.
He assured the association that the state government would always be willing and ready to support the institution in whatever areas necessary.
"I am aware that the student population in the university right now is about 40,000," Ambode said.
"Beyond the fact that the university authority is providing service to that large population, obviously the kind of services we are providing as a government are also complementing in making the school a favourable choice for people to continue to come and learn in Lagos.
He further stressed the need for government to support the school's management in addressing security issues and other challenges the institution might be battling.
"We will support the issues that concern students which we understand the alumni association is trying to address.
"We have this same kind of challenge in our own state university on the need to actually accommodate students, to give them a conducive learning environment and it is important that we use our wherewithal to support the kind of initiative that the Alumni Association is trying to do," he said.