My Love For Young Adults Made Me Teach Sunday School For 20 Years -RMD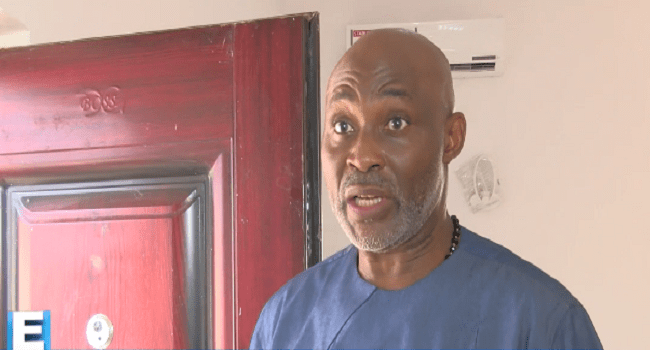 Veteran actor, Richard Mofe-Damijo, has disclosed that he taught the Sunday school class in his church for 20 years, out of his love for Young Adults.
Speaking to Entertainment News on Channels Television, the actor who has the passion to mentor youths on social media stated that his new project Mr. X family show will address children and couples.
"It happened last year, everybody wanted me to go on Instagram but I was like I was too old but the more they gave me reasons to do it, the more I saw reasons to do it. I taught Sunday school for 20 years and I love young people, I love young adults, it became a source to touch them (young adults).
"On Instagram, it is like I am in my son's school, that is why I deliberately play young. That is why I am doing this (Mr. X family show), I want to talk to children, I want to talk to couples, I want to talk to my country. I want to talk to the world."
Speaking about his forthcoming series, Mr. X family show, which he will be reuniting with former checkmate cast, Ego Boyo, he stated that he is happy about the comments he has seen online and it has encouraged him.
"They said for them (Old cast of Check Mate) either checkmate or violated was their idle romantic film, for most of them it was their first time to encounter real Nigeria romance movie, so having to be able to bring her back and see the two of us again, there are checkmate out there waiting see what we will do with it.
"I am not in competition with anyone but myself and that is the toughest person to be in competition with. I am scared of how well we are going to be able to do but I am also encouraged to go on because the comments are really beautiful."
He further revealed that other people's project delayed him from pursuing his own project , which he stated was a good thing.
"When I left government I just kept working on my return to do other people's production actually kept holding me back, which was a good thing because the industry had changed somewhat when I came back, so I needed to also know what was trending and what was different about the industry.
"That informed my decision to make bigger moves and have my own place as opposed to running around."
Work has already started on Mr. X family show. Amongst the talent enlisted to star in the series is Mercy Johnson.