Iran, Iraq Plan Joint Drills Over Kurdish Independence Vote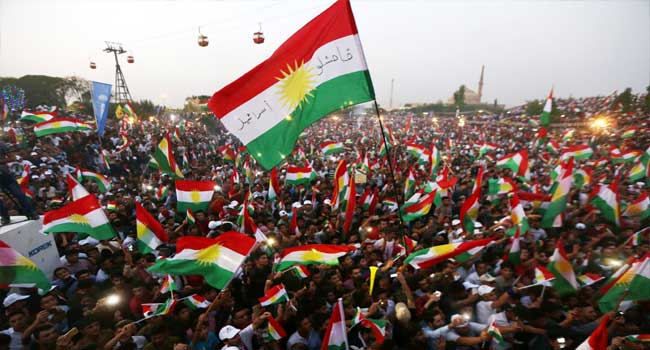 Iran will hold a joint military exercise with Iraq in response to the Iraqi Kurdistan region's "illegitimate" independence referendum, an Iranian military official announced on Saturday.
Iran, which borders Iraq and the autonomous Kurdish region, strongly opposed the vote held Monday, fearing it would provoke separatists among its own Kurdish population.
Iraq's central government has demanded the annulment of the referendum, which resulted in a huge "yes" for independence.
"A joint military exercise between Iran's armed forces and units from the Iraqi army will be held in the coming days along the shared border," Iranian Armed Forces spokesman Masoud Jazayeri told reporters.
Read Also: 92% Voted For Independence In Iraqi Kurd Referendum
The drills will take place at several crossings on Iran's border with Iraqi Kurdistan, he said, speaking after a high-level meeting of Iranian commanders.
"In the meeting, the territorial integrity and unity of Iraq and the illegitimacy of the independence referendum in northern Iraq were stressed again and necessary decisions were taken to provide security at the borders and welcome Iraq's central government forces to take position at border crossings."
Tehran has accepted a request by Baghdad for an Iraqi army presence at border crossings.
Iraqi soldiers on Tuesday also took part in a Turkish military drill close to the Iraqi frontier.
Iran has been cooperating with Baghdad in building pressure on Kurdistan, notably by suspending all flights to and from the autonomous region and banning fuel exports and imports.
AFP