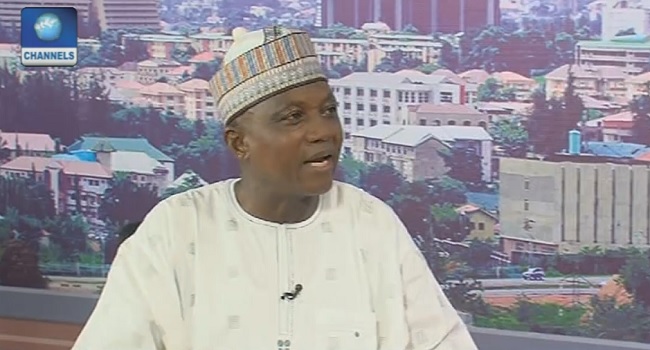 The spokesperson for President Muhammadu Buhari has said Ohanaeze group of Igbo leaders should see themselves as partners with the Federal Government in promoting peace and stability instead of constant criticism of the presidency.
Reacting to some criticisms of the president's Independence Day Speech, Garba Shehu, Senior Special Assistant to the President on Media and Publicity, said that it was unfair of the group to blame the recent unrest in the southeast region on the Federal Government.
The spokesman said that President Buhari's speech was a message to all community leaders, and that includes the Ohanaeze.
READ ALSO: NigeriaAt57: 10 Quotes From President Buhari's Address
"President Buhari was not abdicating his responsibilities. He didn't request any political leader to do anything seminal or out of the box. All he said is, talk to your out-of-the-line-youth so that we have some peace.
"Igbo leaders need not to be on the defensive. The President was simply saying that the regional leaders also have a role to play in keeping their youth in check."
The SSA Media said that leaders of every other region of the country, not only the Ohanaeze from the southeast must step out and speak up whenever their youth go out of line.
"President Buhari was simply calling out the regional leaders to their responsibilities, making them aware of the crucial role they can play. This should not be seen as an attack on the Ohaneze or on any other regional leaders," he said.
READ ALSO: Ohanaeze Visits Sokoto Calls For Continuous Peaceful Coexistence          
Responding to other criticisms of the President's speech, particularly the declaration that all matters of restructuring or constitutional amendment are the business of the National Assembly, Garba reiterated the President's line that the Parliament as a key institution in democratic governance is the proper venue for the ventilation of, and resolution of all contentious issues.
"Democracy may be slow and chaotic, but it remains the best system of government the world has got so far. Democracy in Nigeria has come to stay and the administration will deepen it, not kill it."
He said speeches that aggravate  a Nigerian against another Nigerian are causing damage to our democracy, rocking at the very foundation of our unity and they better not cross those red lines as warned by the President.