The Federal Polytechnic, Ado Ekiti has been shut indefinitely following a violent protest by students over the death of one of their colleagues.
Trouble began on campus at the weekend after a final year student Oluwafemi Vincent from the Department of Estate Management died.
Vincent was reportedly rushed to the Polytechnic Health Centre for treatment, but his condition worsened and he was referred to the state's university teaching hospital, Ado-Ekiti where he died in the early hours of Saturday.
The students who blamed his death on the health centre started violent protest during which they set the centre ablaze and damaged other properties on campus.
The President of the Student Union Government in the polytechnic, Dairo Samuel, however, condemned the violence.
Although he said there had been complaints by students that they receive poor care and attention at the health centre, that did not justify the damage done.
"I was not here yesterday (Saturday) but by the time I got here (at the health centre) today, I saw a lot of students here destroying some things," Samuel said.
"Me and my executive could not control the situation again. We tried to stop them because if anything happens, it is not for you to take the law into your hands."
The Rector of the Polytechnic, Taiwo Akande, however, denied the claim by the students.
"The allegations that when they get there (the health centre), they are not attended to is not true because I make use of the health centre. I go there many times unannounced and if there had been lapses, I would have been able to see them," she said.
She said Vincent whose death sparked the protest did not die in the health centre or teaching hospital but in an unknown location.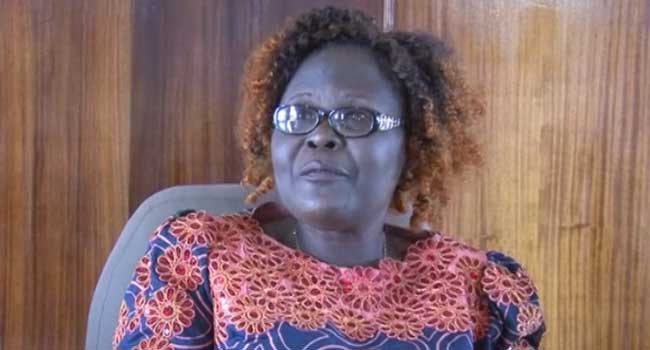 According to her, Vincent was brought into the health centre on Friday morning seriously ill.
"He was attended to at the health centre; he was admitted because we have admission facilities. Towards evening, it was seen that his condition was deteriorating and immediately, he was rushed to the University Teaching Hospital accompanied by a nurse," the rector said.
"According to them, stabilised him, but to their shock, yesterday (Saturday) morning, somebody who claimed to be the brother came and discharged him forcibly and said he was going to take care of him."
To forestall further violence, the management shut down the institution and inaugurated a seven-man panel of inquiry to unravel the cause of the protest and the level of damage.