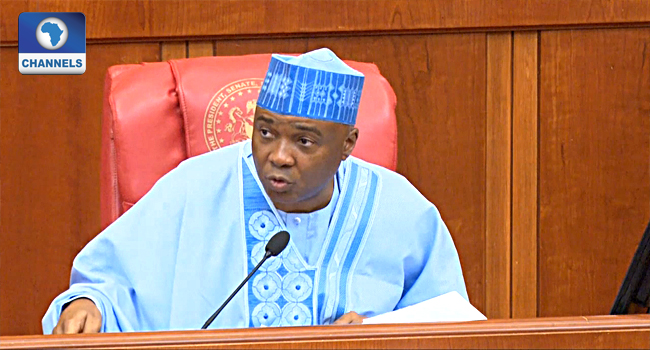 Senator President Bukola Saraki says to reduce the growing unemployment rate in Nigeria, the marginalisation of young Nigerians must be stopped by including their interest in national planning.
Speaking on Monday during a gathering on youth unemployment and development organised by the Senate, Saraki said it is necessary to consider the issue of marginalisation of Nigerian youths as the issue of unemployment persists despite several laws by the National Assembly on the issue.
"There are still things that we need to do. Those of you who are here are those who deal with this daily. We do hope as we continue to diversify the economy and move from economic recovery to expansion.
"We must end the marginalisation of young people by including their interest in national planning," he said.
READ ALSO: Senate Receives Buhari's Virement Request For Capital Project
While welcoming participants to the event, he encouraged them to shed light on how the country can begin an inclusive development process that will end the marginalization of young people in the country.
Present at the meeting include the Director, African Youth Growth Foundation, Arome Salifu, Director, Centre For Leadership Strategy and Development, Dr Otive Igbuzor, Program Manager, Youth Initiative For Advocacy, Growth And Advancement Cynthia Mbamalu and the General Manager, Bank Of Industry, Abdul-Ganiyu Mohammed.
The Senate president says this consultative process is to help open up the decision-making process and aid the Senate to begin inclusive development programmes that will embrace a large portion of young people in Nigeria.