Shaibu Seeks Establishment Of Sports Trust Fund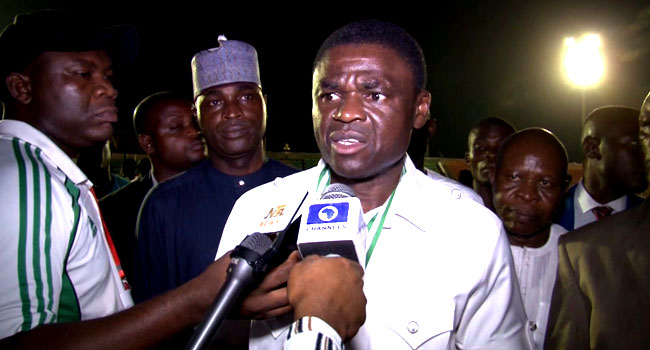 Edo State Deputy Governor, Philip Shaibu, is advocating for the establishment of a Sports Trust Fund to encourage investment and boost the sector.
Shaibu who made the call during an interview with Channels Television believes such step would drive the process of developing talents in Nigeria and also take the burden off the Ministry of Sports.
"Sports Trust Fund is essential because government alone cannot run sports. In fact, government business is to provide the facility," he said.
 Read Also: Aghahowa Asks Nigeria To Prepare Adequately For World Cup
Shaibu also asked the private sector to contribute to sports development in the country, saying "when the facilities are improved, we have the talent that we will showcase."
"But importantly, Sports Trust Fund will assist the government to take the boarding of financing," he reiterated.