Court Order On BVN 'A Great Embarrassment' To Lawyers, Says Adegboruwa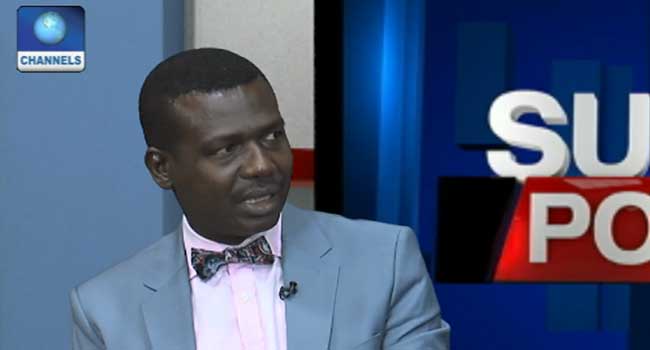 A human rights activist and lawyer, Ebun-Olu Adegboruwa has criticised the interim forfeiture order made by a federal high court for the forfeiture of funds in bank accounts that have not been linked to BVN.
According to Adegboruwa, the order is mindboggling and constitutes a serious setback for the war against corruption.
"This BVN thing is a great embarrassment to us as lawyers and people who love this government for the fight against corruption because, indeed, we support every effort to recover our (stolen) funds," he said during an appearance on Channels Television's Politics Today.
Justice Nnamdi Dimgba of the Federal High Court in Abuja gave the interim forfeiture order following the application by the Attorney-General of the Federation and Minister of Justice, Mr Abubakar Malami.
But that decision has sparked a debate and Adegboruwa who is in the 'against' camp believes there is a need to separate public funds from private assets.
"Because the Constitution in Section 43, 44 grants every citizen the right to property. Those properties can be movable, they can be immovable. They can be cash, they can be buildings, they can be motor cars," he said.
"For anybody to forfeit your rights to those assets, for anybody to acquire your rights in those assets, you must be heard (in court) and there must be allegations against you."
Millions of accounts are expected to be affected by the order which also froze the accounts in question and which covers individuals, corporate bodies and government agencies without BVN across the country.
Beyond faulting the grounds for the decision, Adegboruwa is also concerned with the implication it will have if allowed to stand.
"Forfeiture is like a punishment and without an offence – written down, specified and passed on to the person who is concerned, you can't take my money; it is my property, it is my vested interest, it is my asset," he said.
"So, when you look at the circumstance of this case, for instance, the first plaintiff in the case is the Federal Government of Nigeria. The second plaintiff is the Attorney-General, the Attorney-General is the chief law officer of the federation. What is the business of the honourable Attorney-General in enforcing the policy of an agency of government like the Central Bank that is created by law as a corporation with its own powers?"
He argued that if a customer of a bank fails to comply with the policy of the Central Bank, it is not the Attorney-General that should pursue the case.