Kenyan President Urges 'Peace' During Disputed Election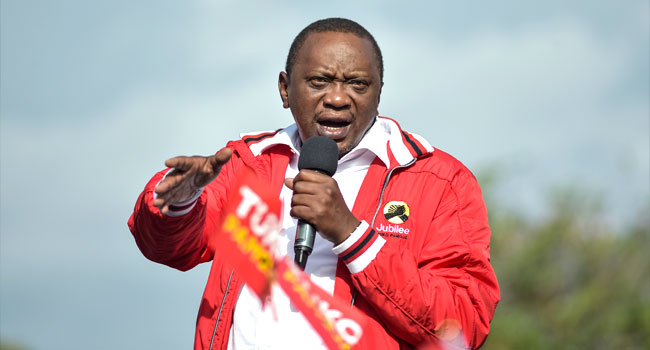 Kenyan President Uhuru Kenyatta called for peace on the eve of a vote that has deeply polarised the nation, and that he is almost certain to win given a boycott by his rival Raila Odinga.
"Let us all maintain peace as we exercise our constitutional right to choose," he said in a televised address.
Kenyatta, who was furious after his victory in an August poll was overturned by Kenya's top court and forced him to run again, said the decision had allowed the country to strengthen its democracy.
"The judiciary is in fact independent and it made its own decision… and for that reason we have reason to be proud of our nation and our maturity," he said.
"Tomorrow (Thursday) we have yet another opportunity to show the world that we are a free, modern state preoccupied by striving for unity, shared progress, peace and shared prosperity."
He sought to ease tensions that have soared in the two months since the vote was overturned, leading many to cast doubt on the credibility of the election.
"After you have voted, please go home and go back to your neighbour and remember that in spite of their origin your neighbour is your neighbour," he said.
Read Also: Kenya Election Re-run: Odinga Urges Voters To Stay At Home
Odinga has urged his supporters to stay away from polling stations.
"Let everyone know that our security agencies have been deployed across the country to ensure the safety of every Kenyan," said Kenyatta.
AFP