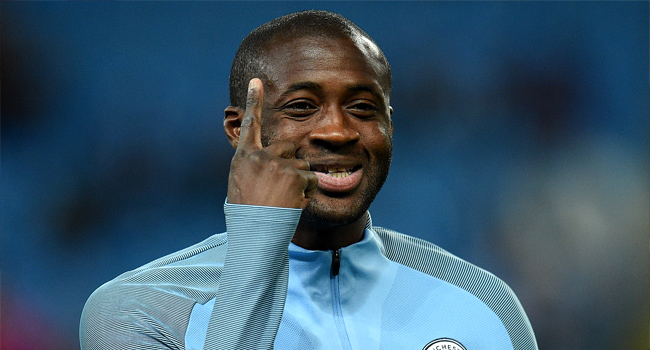 English football chiefs on Wednesday defended the ball used in the League Cup after Manchester City's Yaya Toure said it was worse than the much-maligned Jabulani used in the 2010 World Cup.
City and Championship club Wolves played with the Mitre Delta ball in Tuesday's League Cup tie at the Etihad Stadium, with the hosts needing a penalty shootout to advance to the quarter-finals after the match finished goalless after 120 minutes.
"I don't like it, to be honest," said City and Ivory Coast midfielder Toure. "They can do better than that. It's too light. Even in my country they can't use those kind of balls.
"I think they have to be better than that because the ball was too soft. It's rubbish but that's fine. The World Cup one (Jabulani) was better than that one."
Guardiola, whose team play with Nike balls in the Premier League and Adidas balls in the Champions League, lambasted the Mitre Delta, suggesting it was "not a serious ball for a professional game".
"We play with a different ball. It's not Nike, Adidas I don't know, it's a different brand. It's unacceptable to play with the ball…. No weight, nothing.
But the English Football League (EFL) released a statement defending the ball and adding it would talk to Guardiola over his complaints.
"The Mitre ball used in this season's Carabao (League) Cup is of exactly the same technical specification as the balls used in the Sky Bet EFL (English Football League) and Checkatrade Trophy, all of which are tested in accordance with the 'FIFA Quality Programme for Footballs' and meet the 'FIFA Quality Pro' standard," the statement said.
"All balls used in the professional game are required to meet this standard. Clearly, preference is a subjective matter, but overall the entertainment provided across last night's round-four ties would suggest that the ball used is not having a negative impact in the competition.
"We will look to engage with Mr Guardiola and Manchester City to fully understand any concerns in advance of their round-five tie."
AFP