Akwa Ibom Governor Wants Aiteo Cup Prize Money Increased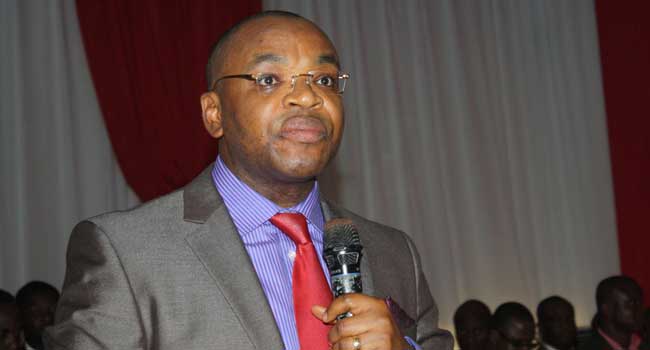 Akwa Ibom State governor Udom Emmanuel has called for an upward review of the prize money for the winner of the Aiteo Cup.
According to the governor, the current N25 million prize money is too meagre for a competition of that magnitude.
Governor Emmanuel made the call when the Aiteo Cup recently won by Akwa United was presented to him during the October edition of the state executive council meeting at the exco chambers of the Government House, Uyo.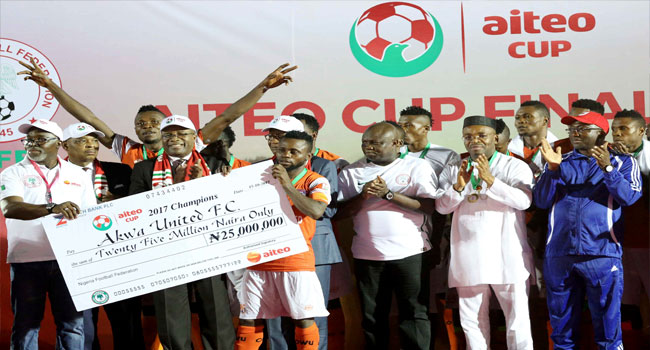 He said the victory of Akwa United further demonstrated that with the right passion and commitment, success can be achieved.
"The victory of Akwa United has once again proven that with passion and true commitment, we can achieve anything we set out to achieve. This is a lesson which we, especially our youths must learn," he said.
"Let me use this opportunity to say this; the prize money of N25 million naira for the competition is rather too meager for a competition of that magnitude… The highest football competition in the country".
The governor regretted that in spite of the enormous contribution of the Akwa Ibom State government to ensure the qualification of Nigeria 's Super Eagles to the 2018 World Cup, the Nigerian football governing body has not deemed it necessary to show any official appreciation.
"As a state, we had put in so much, we worked very hard to host the Super Eagles in Uyo. We did a lot to spur the team to victory. But I'm surprised that up till this moment I am talking to you, we have not received any official appreciation from the football management body."
The Commissioner for Youth and Sports, Mr Monday Uko, attributed the victory of Akwa United to the support of the state government.
He said, "In all honesty, let me say that the Akwa United's victory would never have been possible without the effective support of the governor. So, I must thank the governor for his commitment and deep-rooted interest in sports as a whole."
The state executive council also approved that the Akwa Ibom state government-owned Tropicana Entertainment centre in Uyo, the state capital, be leased to a private consortium.
The October edition of the state executive council meeting was preceded by Governor Udom Emmanuel.