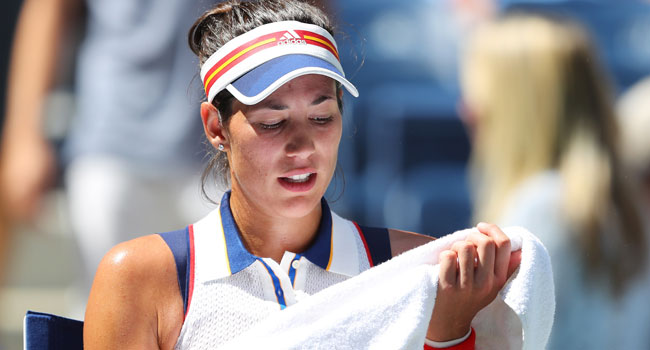 Grand Slam champions Garbine Muguruza and Sloane Stephens have been confirmed to play the Brisbane International in January, organisers said Monday.
Wimbledon winner and world No.2 Muguruza and this year's US Open champion Stephens will join defending champion Karolina Pliskova, ranked three in the world, in a strong women's field.
World No.1 Rafael Nadal and third-ranked Andy Murray are the star drawcards in the men's event as they prepare for the Australian Open.
"Brisbane was the start of a successful season for me in 2017 and it was an easy decision to play again next year," said Muguruza, who will make her third consecutive appearance in Brisbane.
After winning her second Grand Slam title at Wimbledon, Muguruza rose to world No.1 in September and was named the 2017 WTA Player of the Year.
"The conditions are perfect leading into the Australian Open; the weather, the stadium and the strong competition all help when you are preparing for the first Grand Slam of the year," she said.
Stephens will play in Brisbane for the first time.
"2017 was a real game changer for me, and I want to continue that momentum into next year, starting with Brisbane and the Australian Open," she said.
The tournament runs from December 31 to January 7 with the Australian Open starting in Melbourne on January 15.
AFP