9 Things You Should Know About New SGF, Boss Mustapha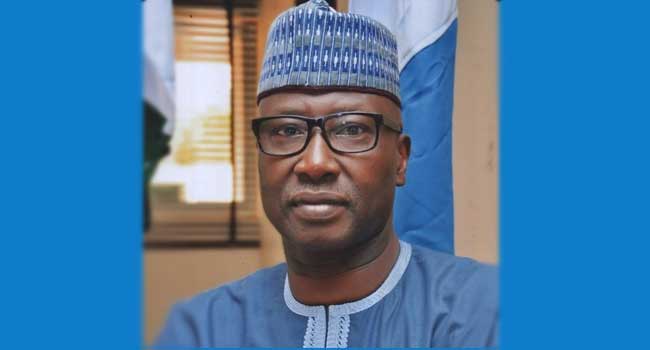 Boss Gida Mustapha is the newly appointed Secretary General of the Federation (SGF). Apart from serving as the Managing Director and Chief Executive Officer of the National inland waterways Authority (NIWA), here are nine other things you need to know about him:
He is a lawyer and was called to bar in 1980. He is also a management consultant and politician who earned his Bachelor of Law (LL.B) from the Ahmadu Bello University, Zaria in 1979.
One of his career highlights was his appointment as a member of Interim Management Committee (IMC) of the defunct Petroleum (Special) Trust Fund (PTF), serving from 2000 to 2007.
He played key leadership roles at the Nigeria Bar Association (NBA) serving as Social Secretary and Chairman at the Yola branch.
He was a member, Federal Republic of Nigeria Constituent Assembly (1988-1989), Chairman People's Solidarity Party-Gongola State (1989-1990), state chairman, Social Democratic Party-Gongola State (1990-1991); he was a gubernatorial candidate for SDP in Adamawa state in 1991.
He was the Deputy National Chairman of the defunct Action Congress of Nigeria (ACN) from 2010 to 2013. In 2007, he served as the Deputy Director General of the party's Presidential Campaign Organization.
He was a member of NCC and Secretary APC Presidential Campaign Organization Mobilization (2015) and member, APC Transition Committee (2015). He is also a member, APC Board of Trustees.
He is a member of various professional bodies including African Bar Association (ABA), Commonwealth Lawyers Association, International Bar Association (IBA) and Human Rights Institute (HRI).
Mustapha enjoys golf, lawn tennis, traveling, documentary films, charity work and meeting people.
On October 30, 2017, President Muhammadu Buhari appointed Mr Mustapha as the new Secretary to the Government of the Federation. This was after the President accepted the recommendation of the panel to terminate the appointment of the suspended Secretary to Government of the Federation (SGF), Mr Babachir Lawal.