Death Sentence Awaits Cultists, Fayose Warns Students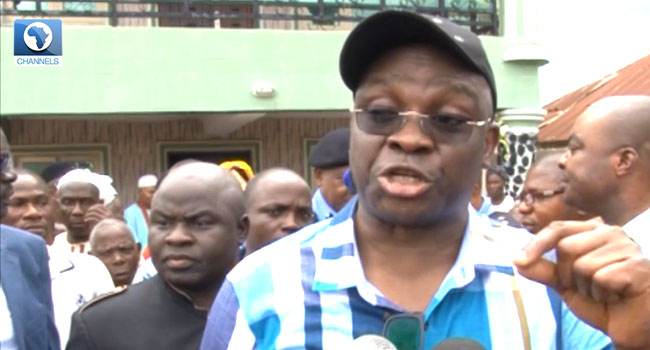 In the wake of clashes between rival cult groups at the Ekiti State University (EKSU) in Ado Ekiti, Governor Ayodele Fayose says his administration is set to sponsor a bill to the Ekiti State House Of Assembly to punish convicted cultist with a death penalty.
The governor, speaking on Tuesday in Ado Ekiti, the state capital said that anyone involved in the act of cultism should be ready to face the consequences which will be a death sentence.
READ ALSO: I'm Going Straight To Villa, I'm The Next President – Fayose
"If you are involved in cultism, it is death, we will treat you like terrorists. Enough is enough. How can you kill somebody, you cut his hands and his head! If you are caught involved in cultism, we will give you death sentence.
"If you use your house to accommodate cult members, either as students or as a visitor, we will give you life imprisonment. If you rape women, it is life imprisonment. Enough is enough, I will not under my watch allow anybody to hold Ekiti state to ransom."
Fayose also urged residents of the state to give government and police the relevant information to rid the state of cultism activities.