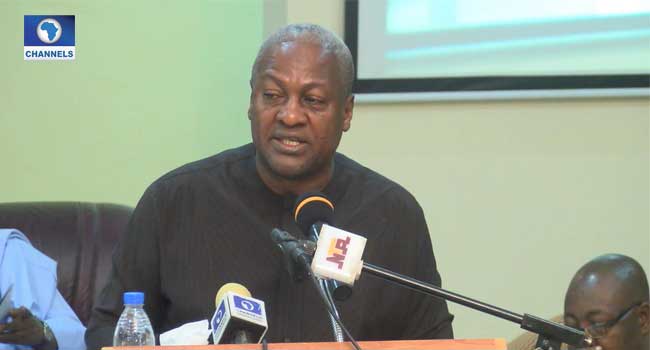 The immediate past President of Ghana, John Mahama has called on African leaders to prioritise national interests, adding that the African continent is better off operating a not so perfect democracy which could get better than a high-risk dictatorship.
Mahama said African leaders should always put national interest above personal and foreign interest and embrace a collective position to develop the continent.
The former Ghanaian President speaking as the guest speaker at the graduation lecture of the Institute for Security Studies in Abuja, said foreign interests have largely succeeded in Africa because many African leaders have not been able to entrench their national interests.
"For a long time, foreign interest has largely succeeded because many African countries have not been able to entrench their national interests within their democratic institutions.
"They have succeeded because the quest for power often tramps the safeguarding of our national interests. I, therefore, propose that African leaders must make efforts to define their own national interests and ensure that just like the Western countries, we take collective positions that do not vary, irrespective of who is at the helm of affairs," he said.
Mahama said until African leaders like their foreign counterparts begin to take a collective position that does not vary irrespective of who is at the helms of the affairs, the African continent will not develop to its full capacity.