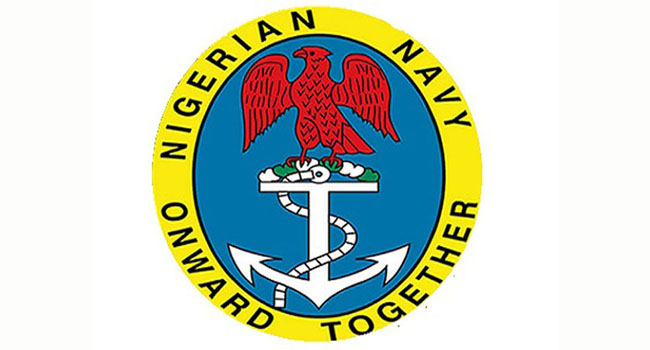 The Flag Officer Commanding, Central Naval Command, Rear Admiral Abubakar Alhassan reiterated the commitment of his men in curbing out criminal elements in Delta state.
According to him, the navy is ever ready to combat criminals whose aim is to jeopardise the nation's economic interest.
"We started the first phase of the Octopus Grip which is "sea exercise" on October 30 in Onne, we are here to kick-start the phase two which is a riverine operation in Warri," he said on Thursday.
The Naval boss further added that, "eleven gunboats from the NNS Delta will be used for the exercise and it will be going on simultaneously in other commands of the Nigerian Navy."
It is hopeful the operation that began with the discovery of about thirty hectares of land used for illegal refineries at the Bennet Island in Warri south west local government area of the state, is being carried out with eleven gunboats, surveillance helicopters and a special naval squad.
Alhassan added, "Naval surveillance helicopters, eleven gunboats and a special naval squad being deployed for the operation octopus grid which is aimed at consolidating on the successes of the "operation rivers sweep" that was launched by the command in January."